Botox Approved to Treat Urinary Incontinence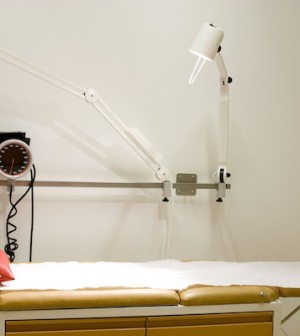 WEDNESDAY, Aug. 24Botox (onabotulinumtoxinA) has been approved by the U.S. Food and Drug Administration to treat urinary incontinence in people with neurological conditions such as spinal cord injury and multiple sclerosis.
Some people with these conditions have uncontrolled bladder contractions, which leads to inability to retain urine. Common treatments include medication or a catheter, the agency said in a news release.
The use of Botox involves injecting the drug into the bladder, relaxing the bladder. The drug's effects last for about nine months, the FDA said.
Botox was evaluated for this use in clinical studies involving 691 people. The most common adverse reactions included urinary tract infection and urinary retention.
Botox also is FDA-approved for reducing facial frown lines, and treating chronic migraine, certain forms of muscle stiffness, severe underarm sweating and abnormal twitches of the eyelid.
The drug is marketed by Irvine, Calif.-based Allergan Inc.
More information
To learn more about incontinence, visit the U.S. National Library of Medicine.
Source: HealthDay
​