Unintended Pregnancies Rising Among Poorer U.S. Women: Study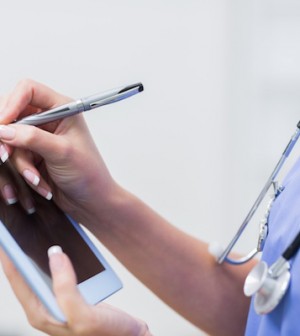 WEDNESDAY, Aug. 24The overall rate of unintended pregnancies in the United States is holding steady but has risen dramatically among poor women — even as it declines among their more affluent peers, a new study finds.
After a steep decline between 1981 and 1994, the overall rate of unplanned pregnancies in the U.S. has stalled at about 5 percent per year. But the new analysis of 2006 federal government data also revealed a growing disparity in pregnancy rates between poor and high-income women, said researchers at the Guttmacher Institute, a non-profit organization dedicated to sexual and reproductive health.
By 2006, rates of unplanned pregnancies and births among poor women were five and six times higher, respectively, than among higher-income women, the researchers found.
"These data suggest that women who lead stable lives — women who are older, more affluent and better-educated — tend to have better reproductive health outcomes, while women whose lives are less stable, such as younger, poorer or less educated women, have higher rates of unplanned pregnancies, unwanted births and abortions," study co-author Lawrence B. Finer said in a Guttmacher news release.
In 2006, 49 percent of the 6.7 million pregnancies in the United States were unintended, and 43 percent of those unintended pregnancies ended in abortion. However, the rate of unplanned pregnancy among women ages 15 to 44 with incomes below the federal poverty line increased from 88 per 1,000 in 1994, to 120 in 2001 and 132 in 2006 — a 50 percent rise.
At the same time, the rate among better-off women — those with incomes at or above 200 percent of the poverty line — fell from 34 per 1,000 in 1994, to 28 in 2001 and 24 in 2006 — a 29 percent decrease.
The increase in unintended pregnancies among poor women is associated with rising rates of abortions (52 per 1,000) and unplanned births (66 per 1,000) among those women, the study found.
Along with poor women, higher rates of unintended pregnancies also occur among women ages 18 to 24, minority women, and cohabitating women, the Guttmacher report found. Lower rates occurred among higher-income women, white women, college graduates and married women.
For example, the rate among higher-income white women is 17 per 1,000, one-third the national average of 52 per 1,000.
The new data "also show that marriage is not, in and of itself, a solution to the problems women have in controlling their fertility: In fact, poor women who are married have unintended pregnancy rates more than twice as high as those of higher-income women who are unmarried or cohabiting," the study authors said.
The study will appear in an upcoming issue of the journal Contraception.
More information
The U.S. National Campaign to Prevent Teen and Unplanned Pregnancy has more about the issue.
Source: HealthDay
​