Short-Term Program for Binge Eaters Breaks New Ground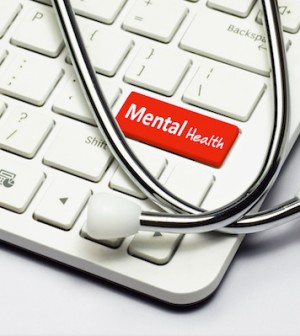 THURSDAY, April 1A 12-week, self-guided program to stop binge eating is effective and can save patients money, according to U.S. researchers.
Participants in the program were asked to read the book "Overcoming Binge Eating," which includes scientific information about binge eating and includes a six-step self-help program using self-monitoring, self-control and problem-solving strategies.
The participants, average age 37, also attended eight therapy sessions over 12 weeks. During the sessions, counselors explained the reasons for cognitive behavioral therapy and helped participants apply the strategies in the book.
By the end of the 12-week program, 63.5 percent of participants had stopped binge eating, compared with 28.3 percent of control group members who received usual care. Six months later, 74.5 percent of program participants were not binge eating, compared to 44.1 percent of those in the control group. After one year, the figures were 64.2 percent and 44.6 percent, respectively.
Total costs for the program were $3,670 per person per year, compared to $4,098 for those in the control group. Patients in the control group spent $149 less than those in the control group because they spent less on weight loss programs and over-the-counter medications and supplements.
The findings appear in the April issue of the Journal of Consulting and Clinical Psychology.
"It is unusual to find a program like this that works well, and also saves the patient money. It's a win-win for everyone," study author Frances Lynch, a health economist at Kaiser Permanente Center for Health Research, said in a news release.
Recurrent binge eating is the most common eating disorder in the United States, affecting more than three percent of the population (nine million people).
More information
The U.S. National Institute of Diabetes and Digestive and Kidney Diseases has more about binge eating.
Source: HealthDay
​