Only 1 in 4 Americans Got H1N1 Vaccine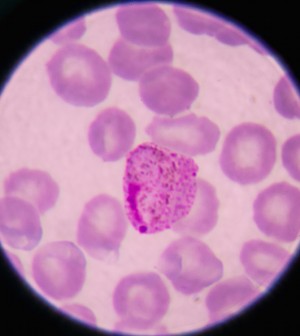 THURSDAY, April 1Fewer Americans have been vaccinated against the H1N1 swine flu than health officials had hoped for, despite continued widespread availability of the shot, according to federal reports released Thursday.
Slightly less than 25 percent of the overall population had been vaccinated by the end of January — about 37 percent of children and 20 percent of adults, according to a survey from the U.S. Centers for Disease Control and Prevention.
The CDC also noted that just one-third of people considered at high risk from H1N1 flu — such as pregnant women, children and young adults, and people with certain medical conditions — got the vaccine.
Overall, an estimated 72 million to 81 million Americans had been vaccinated against the H1N1 flu as of mid-February, and an estimated 81 million to 91 million doses of the vaccine had been administered.
"In general, this survey describes great success with children and greater success with the ACIP [Advisory Committee on Immunization Practices] target population than with the general population," Dr. Anne Schuchat, director of the CDC's National Center for Immunization and Respiratory Diseases, said during a Thursday news conference. "There was wide variation between states."
Rhode Island had the highest vaccination rate at 39 percent, while Mississippi had the lowest at 13 percent.
"Overall the country did an extraordinary job of responding to this new influenza strain but there is room for improvement going forward," Schuchat said. "If we'd had more vaccine sooner it would have been better."
Still, Dr. Len Horovitz, a pulmonary specialist with Lenox Hill Hospital in New York City, said "the rates are way under where they should be."
"It's as important to get this vaccine as it is to get the seasonal vaccine because H1N1 is the dominant strain circulating this year. "It has crowded out the seasonal flu," said Horovitz, who has a poster in his exam room proclaiming the importance of getting the H1N1 vaccine.
Earlier this week, CDC officials noted a troubling uptick in the number of H1N1 cases in several southeastern states, particularly Georgia.
The H1N1 vaccine first became available in the United States on Oct. 5, 2009, stated the new CDC survey, published in the April 2 issue of the Morbidity and Mortality Weekly Report.
In most states, the vaccination rate for H1N1 among children was higher than in previous seasons, the researchers noted.
However, only about 37 percent of health-care workers reported having been vaccinated against H1N1 during the same time period. That compares with 62 percent of health-care workers receiving the regular seasonal flu shot during the 2009-10 season, the highest level ever.
Health experts recommend that all health-care professionals be vaccinated every year against the flu.
According to U.S. Surgeon General Dr. Regina Benjamin, approximately 60 million Americans have been infected with H1N1 and 256,000 people have been hospitalized since it first appeared late last spring. There have been close to 12,000 deaths from the virus which, while notable, is still far less than the 36,000 deaths usually reported from the seasonal flu each year.
The nation now has 126 million doses of the H1N1 vaccine so there should be no waiting line for the shot.
"Most of the vaccines have not expired," Schuchat said. "Some of the vaccine will expire by the end of June and some not until 2011. We're suggesting that providers, pharmacies and health departments hold on to their vaccine as long as they haven't expired and keep offering them. We may see situations like what we're seeing in Georgia, where ongoing vaccinations could be very beneficial.
"When we get the new seasonal flu vaccine [which will include the H1N1 flu strain] next fall, it's likely that [the H1N1] vaccine can be put aside, but we don't know exactly when the seasonal flu vaccine is coming and in what quantity. But we would hate to see more disease in August and have thrown away the H1N1 vaccine," she added.
Schuchat said she did not expect all the doses available to be used, but health officials had "made a conscious decision to have more than enough vaccine, rather than less than enough vaccine."
On Thursday, the Washington Post reported that not even half of 229 million vaccine doses purchased by the U.S. government have been used, meaning almost 72 million doses could be discarded. The H1N1 vaccine program has cost the government $1.6 billion, the newspaper reported.
More information
For more on H1N1 flu, head to the U.S. Centers for Disease Control and Prevention.
Source: HealthDay
​