HIV Drugs Might Combat Two Other Diseases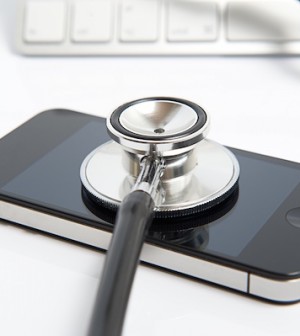 THURSDAY, April 1Four anti-HIV drugs inhibit a retrovirus recently linked to prostate cancer and chronic fatigue syndrome (CFS), say U.S. researchers.
If further investigation proves that the retrovirus xenotropic murine leukemia virus-related virus (XMRV) causes prostate cancer or CFS, these HIV drugs may be an effective treatment for the two conditions.
In this study, researchers from the University of Utah and Emory University/Veterans Affair Medical Center tested how effectively 45 compounds used to treat HIV and other viral infections worked against XMRV. Raltegravir was the most effective, and three other drugs — L-00870812, zidovudine (ZDV or AZT), and tenofovir disoproxil fumarate (TDF) — also prevented XMRV replication.
"Our study showed that these drugs inhibited XMRV at lower concentrations when two of them were used together, suggesting that possible highly potent 'cocktail' therapies might inhibit the virus from replicating and spreading," Raymond F. Schinazi, a professor of pediatrics and chemistry and an investigator with the Center for AIDS Research at the Emory University School of Medicine and the Atlanta VA, said in a news release.
"This combination of therapies might also have the added benefit of delaying or even preventing the virus from mutating into forms that are drug-resistant," Schinazi added.
"These results offer hope to infected persons, but we are still at the early stages of our understanding of the potential link between XMRV and these diseases," Dr. Ila R. Singh, an associate professor of pathology at the University of Utah Medical School, said in the news release.
The study was published April 1 in the journal PLoS One.
More information
The U.S. Centers for Disease Control and Prevention outlines the possible causes of chronic fatigue syndrome.
Source: HealthDay
​