New Pap Test Guidelines: Start Later, Have Fewer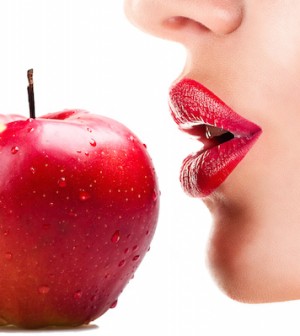 FRIDAY, Nov. 20For the second time in a week, medical experts are revising the advice given women on cancer screenings.
Now women are being told that they should get their first screening for cervical cancer — including a Pap test — at age 21. The recommendation appears in guidelines released Nov. 20 by the American College of Obstetricians and Gynecologists.
And, rather than have an annual Pap test, most women need to be screened every other year or less, depending on their age, the guidelines say.
The recommendations come on the heels of a similar advisory on breast cancer screening, issued Nov. 16 by a government panel of experts, the U.S. Preventive Services Task Force. Those guidelines suggest that the average woman need not have a mammogram to screen for breast cancer until age 50 and, after that, should have the test every other year rather than annually.
Those suggested changes stirred a firestorm of debate.
Under the new Pap test guidelines:
Women are advised to get their first test at age 21. Previously, the recommendation was to start Pap tests three years after becoming sexually active or at age 21, whichever came first.
Most women 21 to 30 should have a Pap test once every two years instead of every year.
Women 30 and older who've had three consecutive negative tests and no abnormal history need to be re-screened only once every three years.
No changes are recommended for older women. After no abnormal Pap result for 10 years and three or more negative results consecutively, women can stop the test at age 65 or 70.
Why the revisions? "Because it was time," said Dr. Alan G. Waxman, a professor of obstetrics and gynecology at the University of New Mexico, who drafted the document for the organization. The last revisions were done in 2003, he said.
Waxman also said that "the tradition of doing a Pap test every year has not been supported by recent scientific evidence."
Cervical cancer rates have dropped more than 50 percent in the last 30 years in the United States, according to the guidelines — a decline that's been largely attributed to widespread use of the Pap test.
But a review of studies showed that screening less frequently produces similar results, Waxman said.
Most women in the United States who die from cervical cancer were not screened at all or were screened infrequently, the review showed. According to American Cancer Society estimates, 11,270 new cases of cervical cancer will be diagnosed in the United States this year, and the disease will cause 4,070 deaths.
Screening can be done with either the conventional Pap test or a newer liquid-based cytology, according to the new guidelines. Both tests look for changes in the cervical cells that can lead to cancer.
The starting age was moved to 21, Waxman said, to avoid unnecessary treatment of teens. The rate of infection with human papillomavirus, or HPV, which can cause cervical cancer, is high in teens who are sexually active, he said, but the immune system typically clears HPV within one or two years among younger women.
And, he added, recent research has shown an increase in premature births among women who were treated for precancerous HPV-related lesions with excisional procedures. So, Waxman said, the new thinking is to leave the younger cervix be, to avoid unnecessary procedures.
The new guidelines apply to healthy women, Waxman said, excluding for instance, those who have compromised immune systems, have HIV or who were exposed to diethylstilbestrol, or DES, in the womb. Those who've gotten the new HPV vaccine are urged to follow the guidelines.
Previous research had found that some doctors were over-prescribing the Pap test, recommending it, for instance, to virgins although most cervical cancers occur as a result of HPV, a sexually transmitted virus. In a survey of more than 1,200 doctors, just 21 percent of general practice doctors, 16 percent of gynecologists and 28 percent of internists followed Pap test recommendations.
What do other practicing physicians think of the new guidelines, which are published in the December issue of Obstetrics & Gynecology?
They make sense to Dr. Mark H. Einstein, a gynecologic oncologist and director of clinical research at Montefiore Medical Center in New York City. The decision to delay Pap testing until age 21 might help minimize anxiety in younger women found to have HPV, he said. Most abnormalities found by very early Pap tests "will go away on their own," he said.
But Einstein stressed that the guidelines are just that: guidelines. A physician must take patient risk into account and decide the best schedule on an individual basis, he said.
And, he said, "it is still important for young women to be coming in regularly for sexually transmitted disease testing."
Dr. Ernest Han, a gynecologic oncologist and assistant professor at the City of Hope Comprehensive Cancer Center in Duarte, Calif., said that "as more studies are coming to light, I think we are seeing a trend toward targeted screening, eliminating some."
And he agreed with Einstein: "The guidelines are just guidelines. You have to look at the individual and her risk factors, her behavior, [whether] she had an abnormal Pap in the past."
More information
The American Congress of Obstetricians and Gynecologists has more on Pap tests.
Source: HealthDay
​