Inexperienced Female Athletes Risk Serious Health Problems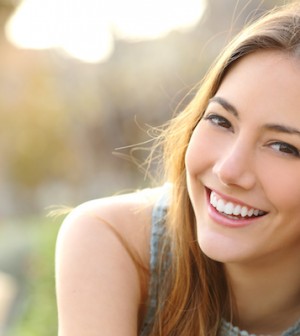 MONDAY, June 21As women increasingly compete in marathons and triathlons, experts warn that inexperienced female endurance athletes can damage their health.
Too much exercise and inadequate nutrition can lead to problems such as low energy, stress fractures, menstrual irregularity, fertility issues and osteoporosis, according to physicians at Loyola University Health System.
"Marathons and triathlons have become increasingly popular in recent years. Many who participate in these events are inexperienced athletes who do not properly care for their bodies while training. This can lead to irreversible damage to their health," Dr. Neeru Jayanthi, medical director of primary care sports medicine, said in a Loyola news release.
Health problems can arise, for example, if the amount of calories consumed by an athlete is less than the amount burned during exercise. Women tend not to alter their diet to factor in the rigorous demands placed on the body by endurance sports, researchers noted.
"Female athletes are at greater risk for these health problems. If we can educate women on how to listen to their bodies and support themselves with proper nutrition, we can better protect their health," women's sports medicine specialist Dr. Haemi Choi said in the news release.
She and Jayanthi offered the following tips for female endurance athletes:
Eat carbohydrates two hours before exercising and immediately after a training session or competition.
Premenopausal women should take 1,000 to 1,200 milligrams (mg) of calcium daily and postmenopausal women should take 1,500 mg a day in 500 mg doses with magnesium and vitamin D to promote calcium absorption.
Eat small, balanced meals every three to four hours to ensure energy levels can meet training needs. Eat 30 calories per kilogram of weight daily and adjust this based on exertion levels.
Harm suffered by female endurance athletes "is reversible if caught early and caloric intake or exercise levels are corrected," Jayanthi said. "Bone loss may be permanent and can occur if this condition is left untreated, so early diagnosis and treatment is critical."
More information
The American Congress of Obstetricians and Gynecologists has more about women and exercise.
Source: HealthDay
​