Genome for Human Body Lice Unlocked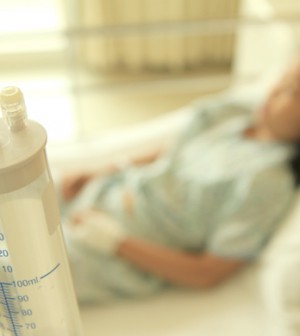 MONDAY, June 21Scientists who sequenced the genome of human body lice say their research will help improve understanding about the blood-sucking parasite's biology and evolution, and potentially lead to better control methods.
Body lice, which live in clothing and can spread bacterial diseases, thrive during economic downturns, wars and other crises that force people to live in unsanitary conditions.
The multi-center team of researchers found that the body louse, which is closely related to the head louse, has the smallest known genome of any insect. This likely reflects its somewhat protected habitat and predictable diet, said University of Illinois entomology professor Barry Pittendrigh.
"The ecology of lice is very, very simple. It either lives in your hair or on your clothing, and it has one type of meal, and that's blood. So most of the genes that are responsible for sensing or responding to the environment are very much reduced," he said in a university news release.
The body louse also has the smallest known number of detoxification enzymes in an insect, which makes it an attractive specimen for studying resistance to insecticides or other types of chemicals.
The researchers also sequenced the genome of a microbe that lives inside the body louse and produces an essential nutrient (vitamin B5) that the louse can't make on its own.
The study is published online in the Proceedings of the National Academy of Sciences for the week of June 21-25.
More information
The U.S. Centers for Disease Control and Prevention has more about body lice.
Source: HealthDay
​