More Than Half of Pediatricians Make Diagnostic Errors: Survey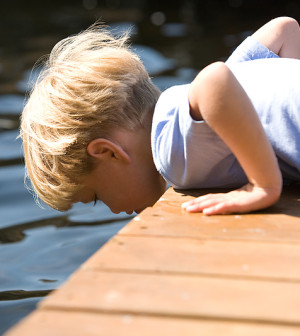 MONDAY, June 21You're not the only one who can't always tell if your child has a viral illness or a bacterial infection that calls for antibiotics: Pediatricians say this is the most common diagnostic error they make, a new study shows.
Other common missed or mistaken diagnoses include those involving medication side effects, psychiatric disorders, appendicitis, asthma and ear infections, according to the study.
Researchers surveyed more than 700 pediatricians and pediatric trainees (residents and fellows), and found that more than half reported misdiagnosing a child once or twice a month. That included about 77 percent of the pediatric trainees.
Nearly half said that once or twice a year, those misdiagnoses were significant enough to cause harm.
Researchers did not ask the extent of the harm, however, and said they didn't have enough information to gauge the seriousness of it. But previous research cited in the study shows that 32 percent of pediatric malpractice claims are due to diagnostic errors.
"These are perceptions and much more research has to be done to really delineate how often this happens," said senior study author Dr. Geeta Singhal, an assistant professor of pediatrics at Baylor College of Medicine in Houston. The research is published in the July issue of Pediatrics.
The survey was conducted among pediatricians at three sites in Cincinnati and Houston. Diagnostic errors include those that are delayed, wrong or missed.
Pediatricians most often cited a failure to gather information through medical history, exam or chart review as the cause of errors. Other causes of misdiagnoses included failure of parents to seek care for their child in a timely manner, failure to follow-up on abnormal lab tests and parents ignoring follow-up recommendations.
To reduce errors, physicians said closer follow-up of patients, improved teamwork between members of the health-care team and more time spent with patients during appointments would help. Improving access to information through electronic health records and diagnostic decision-support tools would also avert some errors, pediatricians said.
Since pediatricians aren't always right, Singhal said, parents who are unsure of a diagnosis should be encouraged to ask for more information or seek a second opinion.
"It's important to me as a pediatrician and as a mom to empower our patients and our families to ask good questions of their physicians," Singhal said. "If they are not comfortable with the diagnosis, it's OK to ask the doctor to elaborate more or help them understand better."
With so many of the misdiagnoses involving viral versus bacterial infection, families should also try not to push for antibiotics if the doctor doesn't feel there's a need, Singhal said.
Dr. Daniel Neuspiel, a liaison on the American Academy of Pediatrics' Steering Committee on Quality Improvement and Management, said the findings weren't surprising.
"We know that errors of all sorts are rampant in health care," said Neuspiel, director of ambulatory pediatrics at Levine Children's Hospital in Charlotte, N.C. "The main issue is not lack of knowledge, but that our systems in health care are set up in an antiquated way that allows for flaws to easily occur. The way we work, and I speak for myself as well in my own practice, relies too heavily on memory. Most of the time, I get things right, but not infrequently, I and other well-meaning pediatricians do make errors."
Neuspiel suggested that the medical profession could learn from other industries in which errors can mean life and death, including airlines, automakers and the building industry. "One thing they have done, and I think health care is starting to learn, is the importance of having more standard processes in place," Neuspiel said.
That includes clinical practice guidelines that offer evidence-based, standardized approaches to problems; greater reliance on checklists to ensure proper steps were followed in making a diagnosis; comprehensive electronic health records that automatically flag pediatricians about prescription errors (such as dosage or drug interactions) or remind doctors about tests that should be scheduled and followed-up on.
More information
The Nemours Foundation has tips for how parents can effectively talk to their child's doctor.
Source: HealthDay
​