Voice Recorders Seem to Help Detect Autism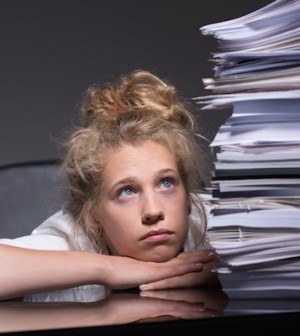 MONDAY, July 19An analysis of soundtracks from a recording system worn by young children might detect differences in vocalization and help researchers identify those children who may have autism or language delays, a new study suggests.
"This automated application makes it possible to monitor development in a completely objective way," said lead researcher Dr. D. Kimbrough Oller, a professor at the University of Memphis.
For the study, Oller and his team attached recorders in the chest pockets of children's clothing. The device recorded the children in their natural environments during the course of a day.
They analyzed nearly 1,500 soundtracks from the recordings of 232 children, aged 10 months to 4 years.
Then, an automated system separated sounds made by the children and by their environment. The sounds and utterances were classified and rated, using established vocal development theory guidelines.
From that, the researchers found consistent differences between typically developing kids and those previously diagnosed with autism or those with language delays.
They also could predict a normally developing child's age.
What was different between the groups? "The biggest difference appears to be the extent to which the kids performed well-formed syllables," Oller said.
The research is published in the July 19-23 online edition of the Proceedings of the National Academy of Sciences.
Oller was previously a paid consultant for the company that made the recording device. That company was then dissolved and reconstituted as the not-for-profit LENA Foundation, for which Oller is now an unpaid consultant.
One expert calls the new research promising. "We're at the early stage of looking at this as one potential way to screen for the language delay in autism," said Geraldine Dawson, chief science officer for Autism Speaks.
"I think it's promising, but it would be important to continue to do further studies and replicate the findings," she added.
One of the pluses of the recording device, she said, is that it can be used in the home.
But it won't identify all children on the autism spectrum, Dawson said, which includes children with classic autism and other, milder developmental disabilities. "Not all children on the autism spectrum have language delays. The majority of children with autism do show some delay in the onset of language or early vocalization," she said.
"This could be a potentially useful screening tool," she added. Before the automated system, she said analysis of vocalization was mostly observational.
Experts do agree, Dawson said, that many children who go on to develop autism are not uttering those early vocalizations, known as communicative babbling.
"Having this automated system makes [the analysis] more objective," she noted.
About one in 110 U.S. children are on the autism spectrum, according to the U.S. Centers for Disease Control and Prevention. The spectrum includes a host of developmental disorders that involve communication, social and behavioral challenges.
More information
To learn more about autism spectrum disorders, visit the U.S. Centers for Disease Control and Prevention.
Source: HealthDay
​