Obesity as Young Adult May Boost Psoriatic Arthritis Risk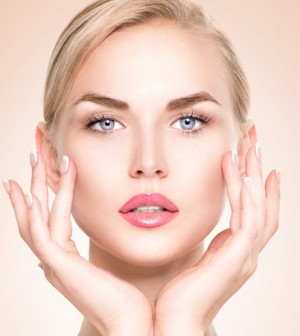 MONDAY, July 19People who are obese at age 18 are at increased risk of developing psoriatic arthritis, a new study suggests.
Psoriatic arthritis is a type of arthritis that develops in the joints of 6 percent to 42 percent of people with psoriasis, a condition that causes itchy or sore patches of skin.
The new study included 943 psoriasis patients who took part in the Utah Psoriasis Initiative from 2002 to 2008. Of those patients, 26.5 percent had psoriatic arthritis. The researchers found that predictors of psoriatic arthritis included body mass index (BMI, a ratio of weight to height) at age 18, younger age at psoriasis onset, being female, and having larger body surface areas affected by psoriasis.
The earliest onset of psoriatic arthritis occurred in obese and overweight participants. Twenty percent of those who were overweight or obese at age 18 developed psoriatic arthritis by age 35, while 20 percent of normal-weight patients developed psoriatic arthritis by age 48.
The findings "support a growing concept that patients more prone to psoriatic arthritis might benefit from more frequent and meticulous screening measures for early detection and treatment of psoriatic arthritis, i.e., before the development of irreversible joint destruction," Dr. Razieh Soltani-Arabshahi, of the University of Utah School of Medicine in Salt Lake City, and colleagues wrote in a news release issued by the medical school.
The study was published July 19 in the journal Archives of Dermatology.
More information
The American Academy of Dermatology has more about psoriatic arthritis.
Source: HealthDay
​