Better Way to Predict Success of Second IVF Attempt?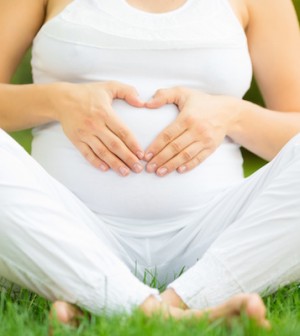 MONDAY, July 19A new technique could give women a better idea of whether they're likely to become pregnant in a second attempt at in-vitro fertilization (IVF) after failing a first time.
In a new study, researchers from the Stanford University School of Medicine report that their method — which relies on data gleaned from the first IVF cycle — is 1,000 times more accurate than the age-based guidelines currently used to predict the success of a second IVF cycle.
Age-based predictions often confuse women seeking a second chance at pregnancy. "Many patients, even if they have insurance coverage, will drop out — either because they don't understand what their odds are, or they find it's a very emotionally challenging experience to go through," study co-author Dr. Lynn Westphal, an associate professor of obstetrics and gynecology, said in a university news release.
In the new study, published online July 19 in the Proceedings of the National Academy of Sciences, researchers examined records of 1,676 in-vitro fertilization cycles at Stanford Hospital & Clinics from 2003 to 2006.
They came up with 52 factors, including hormone levels and quality of eggs, that affect the outcome of a second IVF attempt and used a computer program to determine how those factors interact. Then they used their findings to predict the outcome of more than 600 treatments from 2007 to 2008.
About 60 percent of the time, their predictions differed from the predictions based purely on age.
"For some of the patients, we may be able to reassure them and help them move forward and do another cycle if they have good odds," Westphal said in the release. "For other patients, if they're in a poor category, we'll help them move on to consider better options."
Stanford holds the patent on the test, and two researchers have formed a company to develop the tests.
Obstetrician Dr. Laurel Stadtmauer, said the study relies on "sound and sophisticated" statistical analysis and confirms that age isn't the only factor affecting the success of second fertilization attempts."
Turning the results into a grade or number that could be given to patients would be helpful, added Stadtmauer, an associate professor of obstetrics and gynecology at Jones Institute for Reproductive Medicine in Norfolk, Va.
More information
For more about infertility, visit the U.S. National Library of Medicine.
Source: HealthDay
​