Small Tax on Soda Won't Curb Child Obesity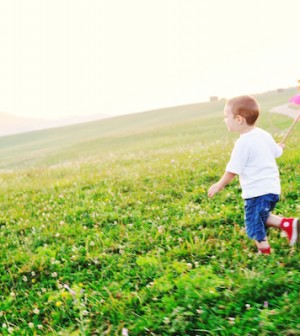 THURSDAY, April 1Small sales taxes aren't enough to reduce children's soda consumption, a new study finds.
Although taxes on soft drinks have been proposed as part of many efforts to fight childhood obesity, they may have to be a lot heftier, according to researchers.
"If the goal is to noticeably reduce soda consumption among children, then it would have to be a very substantial tax. A small tax on soda does not appear to lead to a noticeable drop in consumption, let alone reduction in obesity," lead author Roland Sturm, a senior economist at the Rand Corporation, said in a news release. Rand is a nonprofit research organization.
Sturm and colleagues estimated the potential impact of such taxes on children's soda consumption and weight by examining differences in existing state sales taxes on sodas and analyzing soda consumption data from 7,300 children enrolled in the national Early Childhood Longitudinal Study.
The researchers found no significant association between soda consumption or weight gain and differential soda taxes (taxes imposed on sodas and not other food items sold in grocery stores). Existing differential soda taxes average 3.5 percent and none are more than seven percent.
However, the higher sales taxes appeared to reduce soda consumption and curb weight gain among children at greater risk for obesity, including those who were heavier, those in low-income families, those who watched a lot of television, and black children. The impact on these children was strongest among those who had access to soft drinks at school.
The study appears in the journal Health Affairs.
In order for such taxes to be most effective, they should be an excise tax that increases the shelf price of sodas, rather than a sales tax collected at the cash register, Sturm said. Many children don't make the connection between the sales tax and buying a soda.
One approach would be to impose an excise tax on the sugar content of soft drinks.
"Soda taxes do have the potential to reduce children's consumption of empty calories and have an impact on obesity, but both their size and how they are structured are key to whether they create measurable impact," Sturm said.
More information
The U.S. Centers for Disease Control and Prevention has more about children and healthy weight.
Source: HealthDay
​