Health Highlights: April 1, 2010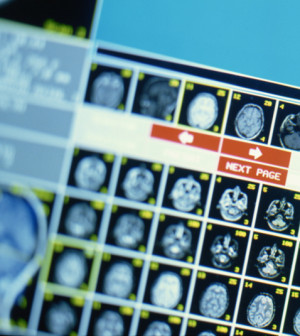 Here are some of the latest health and medical news developments, compiled by the editors of HealthDay:
Unsanitary Conditions at Egg Roll Producer: FDA
Failure to correct unsanitary conditions has prompted the U.S. government to seek a permanent injunction against egg roll maker Chung's Products, LP of Houston, Texas.
A complaint filed in the U.S. District Court for the Southern District of Texas charges Chung's Products, LP, company president Charlie A. Kujawa, and the director of quality assurance, Gregory S. Birdsell, with violating the Federal Food, Drug and Cosmetic Act by preparing, packing and holding shrimp egg rolls under unsanitary conditions, posing a threat to consumers' health.
The egg rolls are sold in grocery stores and large retail stores across the United States.
"The agency has previously warned the company that corrective actions need to be taken in this facility," Michael Chappell, the U.S. Food and Drug Administration's acting associate commissioner for regulatory affairs, said in an agency news release. "This FDA action is aimed at protecting the public health."
—–
Hospital Charges Increase for Uninsured
Hospital charges for the uninsured increased 88 percent between 1998 and 2007, says a U.S. government report.
The average charge for an uninsured hospital stay was $11,400 in 1998 and $21,400 in 2007, according to the latest News and Numbers from the Agency for Healthcare Research and Quality.
Among the other findings from the analysis of national data:
Hospital stays by uninsured patients increased 31 percent, far above the 13 percent overall increase in hospital stays.
The South had the largest increase in uninsured hospital stays (5.8 percent to 7.5 percent), while there was a decline in the Midwest (4.7 percent to 4.0 percent).
The leading reason for uninsured hospital stays in 2007 was childbirth (about 250,000), followed by depression and bipolar disorder (94,300), chest pain with no observed cause (77,000), skin infections (73,000) and alcohol-related disorders (66,000).
—–
U.S. Drug Sales Rose 5.1 Percent in 2009
Pharmaceutical sales in the United States rose 5.1 percent to $300.3 billion in 2009 after slower growth in 2008 and 2007, according to a new analysis.
The boost in sales was driven by rebates and low-cost generic drugs that led to increased filling of prescriptions, said the data tracking firm IMS Health, the Associated Press reported. The number of prescriptions filled rose 2.1 percent last year, compared with 1 percent in 2008.
Price hikes of between 3 and 4 percent also helped increase pharmaceutical sales, IMS said.
Lower-cost generic drugs accounted for 75 percent of all prescriptions filled in 2009, compared with 57 percent in 2004, the AP reported. Specialty drugs — such as injectable, biotech medications to treat severe, chronic health issues such as cancer and psoriasis — accounted for 21 percent of the market last year, compared with 7.5 percent in 2008.
—–
Pfizer Discloses Payments for Clinical Trials
In the last six months of 2009, Pfizer paid $15.3 million to 250 U.S. academic medical centers and other research groups for clinical trials.
During that same time, Pfizer, the world's largest drug maker, paid about $20 million in consultation and speakers' fees to 4,500 doctors and other medical professionals.
Other drug companies have revealed payments to doctors, but Pfizer is the first to disclose payments for clinical trials, The New York Times reported.
Most of the payment disclosures made by Pfizer were done as part of an integrity agreement the company signed last year to settle a federal investigation into illegal promotion of drugs for off-label use.
Similar disclosures have been made by Eli Lilly and Co., Merck and GlaxoSmithKline, The Times reported.
Beginning in 2012, drug and medical device companies will be required to disclose payments to doctors of more than $10, with the first report available in 2013. The Physician Payment Sunshine Act was passed as part of health care reform. Some states also have disclosure laws.
​