Toxins from Staph Bacteria Disrupt Immune System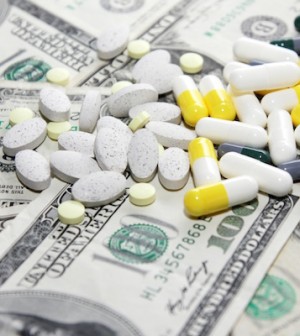 TUESDAY, Nov. 30Superantigens — toxins produced by staphylococcus bacteria — are more complex and may cause more illnesses than formerly realized, say Swedish researchers.
"Superantigens have a real talent for disrupting the body's immune system. If you're infected with bacteria that secrete antigens, your immune system will respond so strongly that it'll make you ill," study author Karin Lindkvist, of the University of Gothenburg, said in a university news release. "Our study shows that superantigens activate the immune system in more ways than previously thought."
A normal viral infection will trigger activation of about 0.0001 percent of the immune system's natural killer cells (a type of T-cell). But bacteria that secrete superantigens trigger activation of 5 percent to 20 percent of the body's T-cells, an immune response that often causes illness such as fever and extreme nausea.
"By investigating how superantigens activate the immune system via its T-cells, we've been able to show that they bind to more than one part of the T-cell receptor," Lindkvist said. "This is an important discovery for our understanding of superantigens' biological function, and for the future development of a vaccine against superantigens. We haven't yet looked at whether other superantigens can activate T-cells in the same complex way, but it's reasonable to assume that they can."
Staph infections are associated with food poisoning, wound infections and abscesses. Superantigens can also cause toxic symptoms and toxic shock syndrome, and some scientists have speculated that they are involved with autoimmune disorders such as rheumatoid arthritis.
The study appears in the current issue of the journal Nature Communications.
More information
The Nemours Foundation has more about staph infections.
Source: HealthDay
​