Record Number of Americans Tested for HIV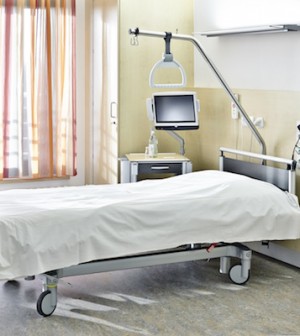 TUESDAY, Nov. 30HIV testing in the United States is at a record high, but more than 200,000 Americans are infected and don't know it, a U.S. government report released Tuesday finds.
"The numbers show that progress is possible; they also show how much more progress is needed," Dr. Thomas R. Frieden, director of the U.S. Centers for Disease Control and Prevention, said during a late-morning press conference Tuesday.
Last year, 82.9 million adults ages18 to 64 said they had ever been tested for HIV — 11.4 million more than the total in 2006.
As of 2009, 45 percent of adults had been tested at least once in their lives, up from 40 percent four years ago, the report says.
That's the good news, but 55 percent of adults, and 28.3 percent of adults at risk for HIV, have never been tested, according to the report.
According to the CDC, 1.1 million U.S. adults are living with HIV and as many as one in five is unaware of it.
Diagnosis is essential because most cases of sexually transmitted HIV in the United States are spread by people who don't know they are infected. But when they learn they are infected, people usually take steps to protect their partners, the CDC says.
A CDC survey of 37 states found 32 percent of those diagnosed with HIV in 2007 progressed to AIDS within a year. This late diagnosis meant missed opportunities for treatment, the agency says. With early diagnosis, HIV is treated like a chronic disease.
In 2006, the CDC recommended that HIV-testing become a regular part of medical care for adults and adolescents and that those at high risk for the AIDS-causing virus get tested at least once a year.
More needs to be done to make HIV testing a routine part of health care, Dr. Jonathan Mermin, director of CDC's HIV/AIDS Prevention Program, said during the press conference.
"It is important that state policies support routine HIV testing [and reduce] the barriers of lengthy counseling and lengthy informed consent," he said.
Health care providers need to do a better job of making testing more available, Mermin said.
Commenting on the report, Dr. Michael Kolber, professor and director of the comprehensive AIDS program at the University of Miami Miller School of Medicine, said "frequent testing is important."
Yearly testing is needed for those most at risk for HIV, he said. These include blacks, Hispanics, men who have sex with men and injection drug users.
But increasing testing rates is not easy, Kolber said.
HIV still carries a stigma, making testing a touchy area, Kolber said. "Because of the confidentiality associated with HIV, it's not considered the same as any sexually transmitted disease," he said.
More information
For more information on HIV/AIDS, visit the U.S. Centers for Disease Control and Prevention.
Source: HealthDay
​