Surgery Can Be Safe in Nations With Scarce Resources: Report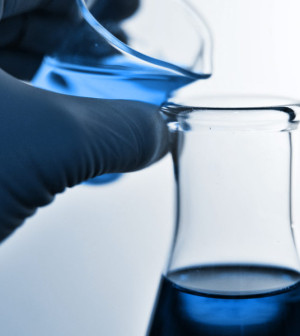 TUESDAY, Aug. 17The organization known as Doctors Without Borders, or Medecins Sans Frontieres, performed nearly 20,000 procedures in countries with limited resources over an eight-year period, and reported an extremely low operative death rate, a new study has found.
The finding suggests that surgery can safely be performed under these circumstances if certain standards and protocols are met, according to the report published in the August issue of the journal Archives of Surgery.
Researchers analyzed 17 surgical programs conducted in 13 countries by Medecins Sans Frontieres (MSF), an international medical organization that provides surgical care in response to humanitarian crises.
Between 2001 and 2008, MSF surgeons performed 19,643 procedures on 18,653 patients, which included 8,329 (42 percent) emergency, 7,933 (40 percent) obstetric-related and 2,767 (14 percent) trauma-related procedures, the study authors noted.
Eight of the programs reported no deaths. The highest death rate in a program was 0.9 percent and the overall death rate for all the programs was 0.2 percent. Increased risk of death was associated with programs in war zones, emergency procedures, complex procedures (including abdominal surgeries and hysterectomies) and procedures involving patients with the most severe cases (defined as patients given a higher score using the American Society of Anesthesiologists classification of severity).
"As a large provider of surgical care in developing countries, assuring quality is paramount for MSF," wrote Dr. Kathryn M. Chu, of Johns Hopkins Medical Institutions in Baltimore and MSF in Johannesburg, South Africa, and colleagues.
"Our low operative mortality, even in a variety of emergencies, was partly the result of strict protocols for all essential aspects of surgical care," they continued. "In most humanitarian contexts outcome data are difficult to collect, which means that structural and process indicators are even more important, as are minimum standards for essential items such as water, a blood bank, electricity, sterilization equipment and a postanesthesia care unit."
Each year, only about 4 percent or less of the estimated 230 million major surgeries performed worldwide occur in poor countries, the researchers noted.
More information
The World Health Organization has more about surgery.
Source: HealthDay
​