Antibiotic Sponges Don't Benefit Heart Surgery Patients: Study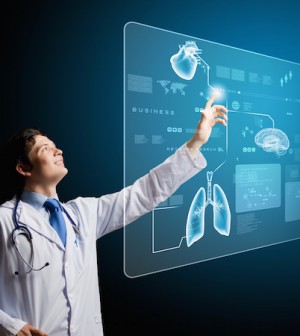 TUESDAY, Aug. 17A surgically implanted antibiotic-infused sponge doesn't lower the rate of sternal wound infections in patients who've had heart surgery, a new U.S. study has found.
The sternum (breastbone) is cut open during heart surgery. Previous research has suggested that infection risk can be reduced if a sponge containing the antibiotic gentamicin is inserted when surgeons are closing the incision. The gentamicin-collagen sponge is approved in 54 countries, and more than 2 million of the sponges have been used in more than 1 million people outside the United States who underwent a wide range of procedures. (The sponge isn't approved in the United States.) One study found that the sponge reduced surgical site infection by 50 percent in cardiac patients.
However, this new study by Duke University Medical Center researchers found that the sponge doesn't reduce the risk of sternal wound infections. The study included 1,502 heart surgery patients enrolled at 48 U.S. sites between December 2007 and March 2009. Half were randomly selected to receive two gentamicin-collagen sponges between the sternal halves when their surgical incision was closed, while the other half received no sponges.
There was no significant difference in the overall rates of sternal wound infections between those in the sponge group (8.4 percent) and the control group (8.7 percent), or in rates of superficial wound infections (6.5 percent versus 6.1 percent), deep sternal wound infections (1.9 percent versus 2.5 percent), or rehospitalization for sternal wound infection (3.1 percent versus 3.2 percent), according to the report in the Aug. 18 issue of the Journal of the American Medical Association.
"These findings directly contradict the data previously available on the efficacy of this technology in wound infection prevention," Dr. Elliott Bennett-Guerrero, and colleagues concluded.
More information
The U.S. National Heart, Lung, and Blood Institute has more about heart surgery.
Source: HealthDay
​