When Doctors Admit Mistakes, Fewer Malpractice Suits Result, Study Says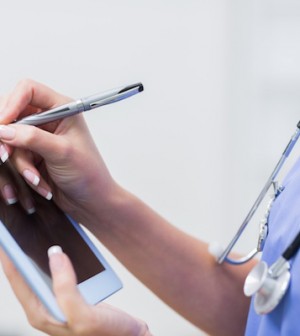 TUESDAY, Aug. 17When doctors make mistakes, admitting the error, saying "I'm sorry" and offering compensation may go a long way toward preventing malpractice lawsuits, new research shows.
In 2001, University of Michigan Health System launched a program encouraging health workers to report medical mistakes. The program included a procedure for telling patients and their families about errors; explaining who made the error, how it occurred and what steps were taken to prevent a similar mistake in the future; making a sincere apology to the patient or their family; and offering fair compensation for harm when at fault.
The result was a reduction in the number of lawsuits and other compensation claims, a faster resolution of disputes and lowered legal costs overall.
Traditionally, doctors and risk managers have feared that admitting fault invites lawsuits and amounts to handing over a "blank check" to attorneys, explained study author Allen Kachalia, medical director of quality and safety at Brigham and Women's Hospital in Boston.
"Lots of people say that if we do the right thing and disclose errors, malpractice claims and liability will ruin it," Kachalia said. "What our findings show is it can be done, and in fact, liability costs and claims actually got better."
Researchers from the University of Michigan Health System, Brigham and Women's Hospital, and colleagues analyzed records on 1,131 malpractice claims, or requests for compensation due to medical error, between 1995 and 2007, which covered several years before and after the program was implemented.
After health care providers began admitting mistakes, apologizing and offering compensation, the monthly rate for new claims fell from just over seven per 100,000 patient encounters to 4.52 per 100,000, or 36 percent.
The average monthly rate of malpractice lawsuits filed against the hospital fell by more than half, from 2.13 per 100,000 patient encounters to 0.75 per 100,000.
The median time it took to resolve claims also dropped by several months, while the mean costs for liability, including compensating patients and paying attorneys, fell by about 60 percent. The average cost for lawsuits that were filed decreased, from nearly $406,000 to $228,000.
The study, funded by the Blue Cross Blue Shield of Michigan Foundation, is published in the Aug. 17 issue of the Annals of Internal Medicine.
Before the disclosure program began, the health system did what many still do: assigning the claim to a defense lawyer, according to the study.
So the health system was taking a risk when it decided to change its policies. While prior research suggested transparency and apologies might avert lawsuits, there was no guarantee, Kachalia said.
"The program started with the belief that doctors had an ethical obligation to disclose mistakes, and it followed that making a fair offer of compensation was also the right thing to do," Kachalia said. "They really didn't know what it was going to do to costs."
Though the program appears to be successful, Kachalia noted that medical malpractice claims in general fell throughout the state during that period. Researchers also could not distinguish whether the disclosures of errors originated with medical staff, or were offered in response to a patient complaint.
But even with those caveats, it makes sense that patients would appreciate health workers who take responsibility for errors, Kachalia said.
"The sincerity, the honesty and the transparency are the three big drivers," he said. "There is a lot of research that has shown when people are upset, or when they feel there is a lack of honesty, they are more likely to sue. Our study does not prove a 'disclosure-and-offer' program will reduce liability. What it shows is [doctors and hospitals] can do this and not break the bank."
A. Russell Localio, an associate professor of biostatistics at University of Pennsylvania who wrote an accompanying editorial, called the findings "promising."
Research suggests that fears of lawsuits prompt doctors to order more diagnostic tests than may be necessary, Localio said. Reducing the fear of being sued could potentially help lower costs of health care in general, he said.
But one obstacle to making such a program work elsewhere is that, unlike the University of Michigan Health System, much of the nation's health system is fragmented. Errors usually aren't caused by one person, but instead can involve communication problems between internists, surgeons, anesthesiologists, nurses and technicians, Localio said.
"If you have a unified system, when you approach a patient, you can do it on behalf of everyone involved," Localio said. "But if everybody is working independently and has their own insurance and [their] own lawyers, it can be much more difficult."
More information
The Agency for Healthcare Research and Quality has tips on protecting yourself from medical errors.
Source: HealthDay
​