Study Warns of Risks for Early Dialysis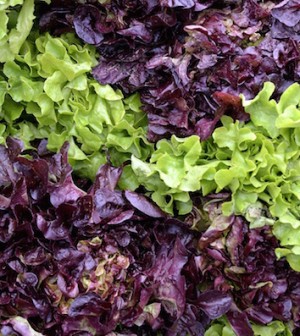 MONDAY, Nov. 8Putting people on dialysis early, while their kidneys still have adequate function, may increase the chances that they'll die in the year after the procedure is started, a new study suggests.
Dialysis, which mechanically filters the blood, helps people with advanced kidney disease live longer, control their illness and improve their quality of life, the researchers say.
"The question this research addresses is what is going on with regard to patients being put on dialysis at higher and higher levels of kidney function," said the lead researcher, Dr. Steven J. Rosansky, senior research fellow at the Dorn Research Institute of the William Jennings Bryan Dorn VA Medical Center in Columbia, S.C., and an adjunct professor at the University of South Carolina.
The assumption is that people are put on dialysis because they have no kidney function, but that's not the case, Rosansky said. Though dialysis used to be used for people with 1 or 2 percent of their kidney function, he said, today people with more than 15 percent kidney function are receiving dialysis, and that number is increasing.
But the question remains, he said, as to the optimum time for putting someone on dialysis: "Is it beneficial at higher levels of kidney function, over 5 percent, say?"
Apparently not, according to the study, published online Nov. 8 in Archives of Internal Medicine.
"We found that there is a remarkably higher risk of death in healthy people that are being put on dialysis at higher levels of kidney function," Rosansky said.
For the study, Rosansky's team collected data on 81,176 people who started dialysis between 1996 and 2006. None of the participants had diabetes or any other medical condition except high blood pressure.
The researchers found that about 9 percent of the participants died during the first year of treatment, and 7 percent died during the second year of dialysis.
People who started dialysis early, based on their kidney function, were more likely to die in the first year than were those who started dialysis at a later stage of their disease: about 20 percent vs. 7 percent, the study found.
In addition, those with the lowest levels of albumin — a protein made by the liver –also were at an increased risk for dying in the first year, compared with those with the highest albumin levels (21 percent vs. 5 percent), the researchers noted.
Other factors linked to an increased mortality risk were increasing age, being black or male and having a lower body mass index.
Having higher levels of hemoglobin, being treated at a later stage, being Asian and having certain types of kidney disease were linked with better survival, the study found.
Rosansky said that other studies have also found no benefit to early dialysis.
"The bodies of physicians that write guidelines need to reexamine their recommendations for putting people on dialysis at higher and higher levels of kidney function since there is no benefit seen in any studies," he said.
Dr. Kirsten L. Johansen, a nephrology professor at the University of California, San Francisco, and the San Francisco VA Medical Center, who wrote an editorial that accompanied publication of the study, said that "we don't have a lot of data to show that it is beneficial to start dialysis earlier, and it may be harmful."
Starting dialysis is a judgment call, Johansen said. "But, over the years we have been doing it earlier and earlier," she said. "We really need to step back and say that the question shouldn't be, 'Does the patient have symptoms of kidney disease?' but 'Does this patient have enough symptoms that they'd be better off on dialysis?' "
Years ago, doctors tried to keep people off dialysis as long as possible, Johansen said. Now, she said, the pendulum had swung too far in the other direction.
There are downsides to dialysis, such as infection and other problems, she noted, and "we need to think about [whether they] are sick enough that the downside is going to be justified in the improvement in their condition."
Doctors and patients need to discuses dialysis, including when it would provide the most benefit, Johansen said.
More information
The National Kidney Foundation has more on dialysis.
Source: HealthDay
​