Many Patients With Heart Attack Delay Hospital Care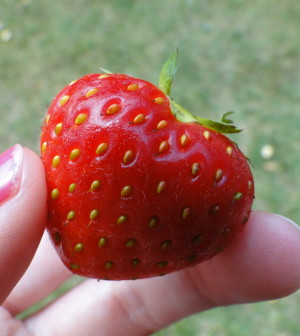 MONDAY, Nov. 8The time it takes for a patient to get to an emergency room when experiencing the symptoms of a heart attack have remained stubbornly high for the past decade, despite efforts to fix that, researchers report.
A new study in the Nov. 8 issue of Archives of Internal Medicine found that it took heart attack patients an average of 2.6 hours to get to the hospital after first noticing symptoms — this despite education efforts to get people to call for help or leave for the hospital within five minutes of chest pain, jaw pain, shortness of breath or other symptoms.
Progress has been made in cutting system delays — meaning what happens after a patient enters into medical care — with "door-to-balloon" (such as angioplasty) times now well below 90 minutes, and sometimes as low as 50 or 60 minutes. Time is especially critical for patients with a type of heart attack called ST-segment elevation myocardial infarction (STEMI), which tends to be the more severe form of heart attack.
Previous research has shown that the time from onset of symptoms to arriving at the hospital for STEMI patients is about 114 minutes, or less than two hours, the study authors said.
The new study looked at non-STEMI patients.
"People have put in a lot of effort to reduce the time from the paramedic to getting to the hospital and into the cardiac cath [catheterization] lab where you open up the blocked vessels, and there's been great success with that," said Dr. Frederick Ling, director of the cardiac catheterization laboratory at the University of Rochester Medical Center in Rochester, N.Y. "The issue is that there really has to be a lot more focus now on the patient side, but the patient part of it is much harder to do."
Study lead author Dr. Henry H. Ting, an interventional cardiologist with the Mayo Clinic in Rochester, Minn., said: "A heart attack starts when you first develop symptoms, not with the first medical contact. There's an upstream component when a patient develops symptoms before they decide to call 911 or come into the hospital."
Ting and his colleagues analyzed data on more than 104,000 patients who had arrived at one of 568 hospitals with a non-STEMI heart attack from the beginning of 2001 to the end of 2006. This information was included in a national registry funded by several pharmaceutical companies, although this study was not funded by those firms.
The median delay time of 2.6 hours did not budge during the six-year time period. Fifty-nine percent of patients took more than two hours to get to the hospital while 11 percent took 12 hours after symptoms started.
Women, along with people who were older or non-white, who had diabetes or were current smokers were the least likely to seek timely care.
And patients who arrived at the hospital during weekday and weekend nights — between 12 a.m. and 8 a.m. — had 25 percent shorter delay times than patients who arrived between 8 a.m. and 4 p.m. on weekdays, the investigators found.
But, the delays didn't seem to be associated with mortality, at least with the non-STEMI patients in the study.
The study findings suggest that initial assumptions about the cause of the delays — that patients simply didn't know they were having a heart attack — may be wrong, the study authors said.
"There may be other reasons why patients delay," Ting said.
Previous studies have found that both an individual's trust in the health-care system and their insurance status have influenced when they call for help.
"It may not be, 'I don't know what the symptoms are,' but more, 'Do I trust the system?' and 'Can I pay for it?'" Ting said.
Another study, this one published in the November issue of Archives of Neurology, found that patients with an ischemic stroke who receive and respond to the clot-dissolving drug recombinant tissue plasminogen activator (rt-PA) within an hour of their stroke tend to fare much better three months later.
But not all patients respond to rt-PA, and those patients may be candidates for a different approach that uses rt-PA followed by other clot-busting therapies.
The new findings suggest that using a simple measure of neurological function at a patient's bedside may help decide which patients are benefiting from rt-PA therapy and which ones need additional medical measures, stated the study authors, from Assistance-Publique-Hopitaux in Paris, France.
More information
The American Heart Association has more on how to recognize the symptoms of a heart attack.
Source: HealthDay
​