Fewer U.S. Docs Accepting Perks From Industry: Survey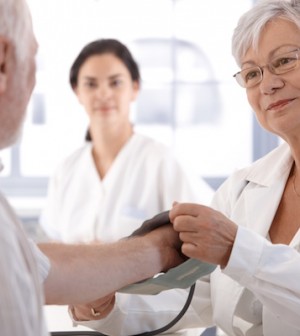 MONDAY, Nov. 8U.S. physicians' links with drug makers, medical device manufacturers and other health-related companies have decreased since 2004, but many doctors still have ties to these businesses, new research shows.
A 2004 survey found that about four out of five doctors accepted gifts of food and beverages from industry in their workplaces and more than 75 percent were given drug samples. In addition, more than one-third accepted reimbursement from companies for professional meetings or continued medical education, and more than one-quarter accepted payment for consulting, speaking or clinical trials.
The new 2009 survey of 1,891 primary care physicians and specialists found that nearly 84 percent reported some type of relationship with industry in the previous year. Nearly two-thirds (63.8 percent) accepted drug samples, about 70 percent received food and beverages, 18 percent received reimbursements, and 14 percent were paid for professional services.
The findings are published in the Nov. 8 issue of the journal Archives of Internal Medicine.
"On every measure, the percentage of physicians with industry relationships was significantly lower in 2009 than in 2004," Eric G. Campbell, of Massachusetts General Hospital in Boston, and colleagues wrote in a news release from the journal's publisher.
Certain types of specialists were more likely to have industry ties. For example, these connections were more common among cardiologists (92.8 percent) than psychiatrists (79.8 percent). The type of practice also made a difference.
"Physicians in solo or two-person practices and group practices were significantly more likely than those in hospital and medical school settings to receive samples, reimbursements and gifts. However, physicians in medical schools were most likely to receive payments from industry," the researchers wrote.
"These data clearly show that physician behavior, at least with respect to managing conflicts of interest, is mutable in a relatively short period," the study authors concluded. "However, given that 83.8 percent of physicians have physician-industry relationships, it is clear that industry still has substantial financial links with the nation's physicians. These findings support the ongoing need for a national system of disclosure of physician-industry relationships."
More information
The Markkula Center for Applied Ethics at Santa Clara University has more about doctors and drug companies.
Source: HealthDay
​