New Criteria for Alzheimer's Diagnosis Proposed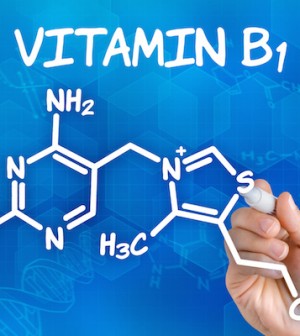 WEDNESDAY, July 14A draft proposal that would update the diagnostic criteria for Alzheimer's disease for the first time in 25 years has just been presented to Alzheimer's experts.
The key change would put more focus on the various stages of the condition, according to the drafts from three workgroups convened by the U.S. National Institute on Aging and the Alzheimer's Association.
While these criteria are still in use, experts say the field has changed a great deal since they were created in 1984.
"These changes are inevitable, given the forward movement of the scientific knowledge regarding Alzheimer's — how it develops, how it progresses and how it impacts the patient," said Dr. Martin Goldstein, director of the department of neurology at Mount Sinai School of Medicine in New York City.
Developing methods to identify Alzheimer's in its first stages is essential to the early diagnosis of the disease, he added. This can also lead to new treatments.
"The proposals would change the 1984 criteria by better reflecting the various stages of the disease and the inclusion of Alzheimer's disease biomarkers," William Thies, chief medical and scientific officer at the Alzheimer's Association, said in a news release from the organization.
"While the role of biomarkers differs in each of the three stages, much remains to be understood concerning their reliability and validity in diagnosis. This makes it critical that we thoroughly test any new recommendations," Thies added.
The proposed changes were presented Tuesday at the Alzheimer's Association International Conference on Alzheimer's Disease 2010, in Honolulu.
Among the reasons the criteria need to be updated is the new understanding that Alzheimer's starts years before symptoms are apparent, experts said. The earlier the disease can be identified, the better are the chances to slow its development, they added.
Among the ways researchers are identifying Alzheimer's are through genetic analysis and with biomarkers that can be seen on PET and MRI scans and in cerebrospinal fluid.
These include finding disorders in beta amyloid metabolism and the molecules tau and phospho-tau in cerebrospinal fluid.
In addition, since 1984 there has been a better understanding of the differences between Alzheimer's disease and other types of dementia.
Much more is known about dementia caused by Lewy Body disease and Pick's disease and other frontotemporal dementias.
The proposed changes in diagnosing Alzheimer's will take into account preclinical disease, which can help identify Alzheimer's before symptoms appear; mild cognitive impairment, which can be the first signs of Alzheimer's; and looking into recommending specific biomarkers, which can aid in diagnosis.
Goldstein noted that these proposed changes will lead to new problems, including who should be screened and at what cost. "These changes have significant economic service delivery implications. It has significant public health implications, but it's ultimately a worthy goal," he said.
In addition, there are no effective treatments for Alzheimer's. "Current treatments are primarily symptomatic," Goldstein said. "The ultimate goal is stopping the pathological process long before it develops a momentum that can't be stopped."
Another expert, Mony de Leon, director of the Center for Brain Health at NYU Langone Medical Center in New York City, called the proposed changes "long overdue."
The ultimate goal is to find a treatment for Alzheimer's, de Leon said. "But unless you know who needs the drug, how do you develop a drug?" he stated. "You need the early diagnosis before you can even consider the prevention work."
David Loewenstein, a professor of psychiatry and behavioral sciences at the University of Miami Miller School of Medicine, added that "a diagnosis of Alzheimer's used to be a diagnosis of exclusion."
If a patient had cognitive impairment that interfered with their social functioning, then Alzheimer's disease was the diagnosis by excluding all other causes, he explained.
"These new criteria are based on the fact that new science is showing that we actually have biomarkers that are sensitive to early Alzheimer's disease," Loewenstein said.
More information
For more information on Alzheimer's disease, visit the Alzheimer's Association.
Source: HealthDay
​