Medical Studies Involving Kids May Be Prone to Bias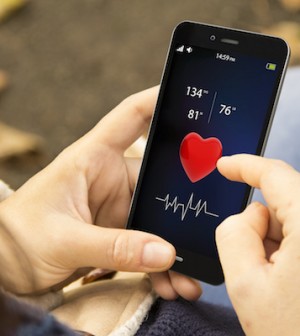 WEDNESDAY, July 14A review of nearly 150 recently published studies on children's health found that approximately half were at serious risk for bias and distorted results, researchers say.
The Johns Hopkins review of pediatric clinical trials found that 40 to 60 percent either had design flaws that could result in bias or that the researchers did not properly describe steps they had taken to minimize that risk.
The finding, reported in the August issue of Pediatrics, stems from a review of 146 randomized controlled trials on children that appeared in one of eight prominent medical journals between 2007 and 2008, including Pediatrics, Pediatric Infectious Diseases, Journal of Pediatrics, Archives of Pediatrics and Adolescent Medicine, Journal of the American Academy of Child and Adolescent Psychiatry, the Journal of the American Medical Association, the New England Journal of Medicine and The Lancet.
Led by pediatrician Dr. Michael Crocetti of the Johns Hopkins Children's Center in Baltimore, the review authors noted that all the journals are well-regarded and that the latter three are the highest ranking general interest medical journals in the world.
"There are thousands of pediatric trials going on in the world right now, and given the risk that comes from distorted findings, we must ensure vigilance in how these studies are designed, conducted and judged," Crocetti said in a news release from the journal's publisher. "Our review is intended as a step in that direction."
To get a handle on potential bias problems in trials involving children, Crocetti and his colleagues looked at how well the studies handled the random assigning of patients to varying treatment options — a key hallmark of "gold-standard" research.
In addition, they examined to what degree patients and doctors were unaware of whether or not any particular patient was receiving a trial medication or a sugar-pill substitute (called a placebo).
The investigators found that 41 percent of the reviewed trails failed to either establish or properly describe solid "randomization" procedures.
Most of the studies (57 percent), for example, failed to use proper anonymity or "blinding" techniques to ensure that neither doctors nor patients knew which patient was getting what treatment, or they neglected to clearly describe them, while nearly 20 percent failed to apply sufficient "masking" techniques to keep such information under wraps, the authors explained.
In particular, studies that were funded by pharmaceutical companies and/or medical-device manufacturers were six times more likely to have a high risk for bias in the random assignment of subjects to various treatments, relative to those studies funded by nonprofits or the government.
"Industry funding is an important driver of medical discovery, but it is critical for investigators involved in such trials to ensure not only that the studies are conceived and executed cautiously with minimum risk for bias, but that any precautions taken against bias are also reported transparently," Crocetti explained in the news release.
In addition, studies that were not registered with a publicly accessible database — as recommended by the International Committee of Medical Journal Editors — were much more likely to have design flaws that could increase bias. Fewer than 60 percent of the reviewed pediatric trials were registered that way.
As a result of their findings, the Hopkins team urged pediatricians to apply common sense "smell tests" when reading new published pediatric work, particularly when the conclusions have the potential to dramatically alter current health practices.
More information
For more on proper medical study design, visit the U.S. National Institutes of Health.
Source: HealthDay
​