1 in 5 Parents Missed Work for H1N1 School Closings: Survey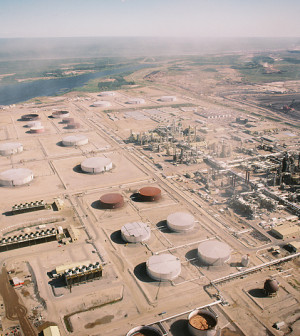 WEDNESDAY, July 14Closing schools to help stem the spread of H1N1 influenza didn't have a serious economic impact for most parents, according to a new U.S. government study.
But whether school closures slowed the spread of the so-called "swine flu" is unclear, as the report found that 69 percent of children from a closed school in Pennsylvania visited other places, such as stores, sports practices, restaurants and doctors' offices, while their school was closed.
"We wanted to conduct a survey to assess what impact a school closing has on a household. What kind of disruption did these parents have?" explained the study's lead author, Thomas Gift, an economist with the U.S. Centers for Disease Control and Prevention in Atlanta. "We found that only a minority of households reported any time off from work," he said.
But, in the 22 percent of households where at least one parent had to miss work, about 40 percent of those parents had to miss five days of work, he added.
In spring 2009, H1N1 flu was quickly beginning to spread across the United States. Trying to stop the outbreak, some school districts closed schools where children had been positively identified as having H1N1 influenza.
The current study focuses on the impact of the week-long closing of a Pennsylvania elementary school in May. Two hundred and fourteen parents completed the survey, and those parents accounted for 269 (59 percent) of the 456 children enrolled at the school.
Most of the households (73.4 percent) had two adults living in the home, while 15 percent had more than two adults in the home. Just under 12 percent were single-parent households, according to the study.
Forty-one percent of the households had at least one child with flu-like symptoms, and 16 percent had at least one adult with flu symptoms, the survey found.
Just 22 percent of parents reported having to miss work because of the closure. In many cases, another parent took care of the children, or a nearby relative helped out, Gift said.
Gift said he's not sure if these results would be similar in a different population, such as a more urban setting with more single-parent households.
In this study, parents who had to take off from work often felt a significant impact.
"If you had to miss work to any degree, you probably had to miss many days," said Gift.
Although home was the primary location where the children from the closed school spent their time, more than two-thirds reported being in other places, such as stores or restaurants.
While it appears that a school closing, at least in this particular community, didn't have a huge economic impact, the question remains as to whether this strategy is helpful in stemming an outbreak, especially since many of the children didn't stay home.
"I think it's not clear yet if school closings are effective, but they probably help during an explosive outbreak initially," said Dr. Kenneth Bromberg, chairman of pediatrics and the director of the Vaccine Research Center at The Brooklyn Hospital Center in New York City.
"Once a flu is widespread, such closures probably don't work because there are so many other places where kids can get flu," he said, adding that immunization — when available — is generally a much more effective prevention strategy.
Findings from this study will be published in the August issue of Emerging Infectious Diseases.
Another study in the same issue of the journal found that children with H1N1 who were under 13 years old were contagious for an average of 11 days compared to seven days for those over 13, suggesting that younger children may need to stay isolated for longer periods of time. The study also found that people who developed pneumonia from an H1N1 infection had higher amounts of the virus in their bodies and likely require more aggressive care.
More information
Learn more about H1N1 influenza from Flu.gov.
Source: HealthDay
​