First Lady Says President Obama Has Quit Smoking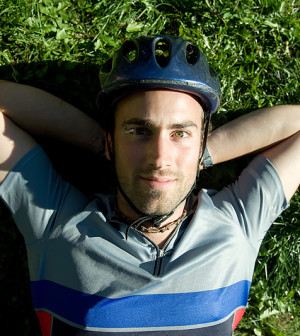 TUESDAY, Feb. 8President Barack Obama has kicked the smoking habit for almost one full year, First Lady Michelle Obama told the press on Tuesday.
As the old saying goes, "Giving up smoking is easy. I've done it hundreds of times." In fact, by Obama's own admission, this is not the first time he has tried to quit, and one expert noted that staying smoke-free can be the toughest part.
"There is no doubt that people [often] do go back to smoking," said Dr. Jonathan Whiteson, medical director of the Cardiac and Pulmonary Wellness and Rehabilitation Program at NYU Langone Medical Center in New York City.
"On average, it takes probably seven times for people to quit successfully," he said. "There are, no doubt, some people who quit cold turkey the first time and never go back to it, there are some people 10, 12, 14 times they are still trying."
However, Obama seems to have been off cigarettes for a while. According to the Associated Press, during a Tuesday news conference the First Lady said that, "Yes, he has [quit]. It's been almost a year." She added that, "He's always wanted to stop."
According to the news agency, Michelle Obama said quitting has been a "personal challenge" for the president. She did not elaborate on how he quit, and while she said she was proud of her husband, she hasn't asked him for details. "I haven't really poked and prodded him on this," she said. "When somebody's doing the right thing, you don't mess with them."
But quitting is almost never easy, Whiteson said. "It takes a lot of mental energy and a lot of support from people around you — your friends and your loved ones."
"Obama is like most people," he added. "I think what is so great about him is he deals with it out in the open. It's not taboo. It's not a secret. That's important, because if we brush this under the carpet, if we hide it or hide away from it, then it becomes even more impossible, because you have to become aware of what you are doing and not to be ashamed or embarrassed," he said.
The more open people are, the more people around them will reach out and offer them encouragement and support, he said.
In 2009, Obama admitted he smoked and said that, "I constantly struggle with it. Have I fallen off the wagon sometimes? Yes. Am I a daily smoker, a constant smoker? No," the AP noted.
Obama added that he didn't smoke in front of his kids or his family, and had declared himself "95 percent cured." But, there are still times "where I mess up."
"Once you've gone down this path, then it's something you continually struggle with," Obama said.
According to Whiteson, smokers greatly up their odds of quitting over the long term when they get involved in a comprehensive smoking program. These programs combine breaking the nicotine addiction plus behavioral modification.
To break the addiction to nicotine, one can try nicotine replacement with gum or patches, Whiteson said. However, one should be gradually weened off these replacements, he said.
"There are also medications we can give that reduce the craving for nicotine, such as Chantix and Wellbutrin," he said.
However, behavior modification through counseling is also an important part of the program to stop smoking, he said.
"Smoking is a behavior and if we can't change the habit, then even if we get people over the nicotine addiction if they go back to the behavior they will start smoking again," Whiteson said. "It only takes one hit of one cigarette to become addicted to the nicotine again."
The programs that work best still only have about a 40 percent quit rate, Whiteson said. So even with the best help, some people are going to have to go through it a couple of times before they quit successfully, he noted.
More information
For more information on how to quit smoking, visit smokefree.gov.
Source: HealthDay
​