Warming Injections May Take Out the Sting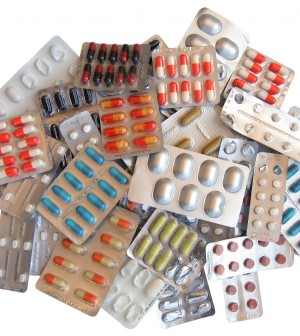 TUESDAY, Feb. 8An injection of local anesthetic can be made much less painful if it is warmed beforehand, Canadian researchers report.
They reviewed 18 studies that included a total of 831 patients and found that pre-warming injections led to a "clinically meaningful reduction in pain," regardless of: whether the anesthetic had been buffered or not; whether the shot was administered subcutaneously (under the skin) or intradermally (into the skin); or whether the amount injected was large or small.
The injections were warmed a number of ways, including controlled water baths, incubators, fluid warmers, baby food warmers, a warming tray and a syringe warmer.
There are anecdotal reports that some emergency doctors use their hands to warm injections, according to the study published online Feb. 8 in the Annals of Emergency Medicine.
"Warming an injection is a cost-free step that emergency physicians can take to reduce pain from a shot," lead author Dr. Anna Taddio, of the University of Toronto, said in a journal news release.
"Patients often dread the sight of a needle, but doing something as simple as warming the injection to body temperature can make a painful part of an emergency department visit more tolerable," Taddio explained.
She said future research should look at the effects of warming local anesthetics for dental procedures and child-specific procedures.
"This is an area where a small change may make a big difference for a patient," Taddio said.
More information
The Nemours Foundation offers tips for surviving shots.
Source: HealthDay
​