Health Highlights: July 29, 2010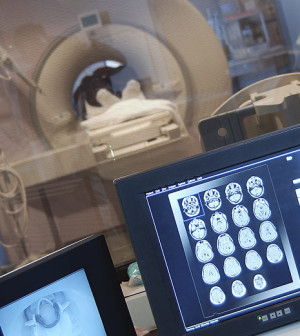 Here are some of the latest health and medical news developments, compiled by the editors of HealthDay:
Disciplinary Lapses Tied To High Rate Of Army Suicides: Report
Lax discipline and risky behavior are to blame for the record high number of U.S. Army suicides, according to an internal investigation released Thursday.
Last year, 160 active-duty soldiers committed suicide and there were 1,713 attempted suicides. There were also 146 deaths caused by risky activity or behavior such as drug overdoses, USA Today reported.
The 300-page document said that Army leadership away from combat settings has "atrophied."
"Soldiers who ultimately take their lives have typically been engaging in high-risk behavior long before their tragic end," the report said. "Ultimately it poses the question: Where has the Army's leadership in garrison gone?"
It also said that the rush to repeatedly prepare and deploy into war zones "has eroded the technical skills and experiential knowledge needed to lead and managed effectively in the garrison environment," USA Today reported.
Among the findings:
More than one-third of Army personnel are using prescription drugs, including 14 percent taking some form of narcotic pain relief medication.
In 2009, about 216,000 soldiers were assessed or in therapy for behavioral problems, another 109,000 used prescription drugs, and more than 9,000 were hospitalized for mental health problems.
Since 2001, 25,283 soldiers who committed violations that normally would have resulted in a discharge were allowed to remain in the Army.
From 2004 to 2009, commanders failed to complete paperwork in 36 percent of disciplinary cases (78,410 cases), making it impossible to track those soldiers' misconduct in criminal databases.
Between 2001 and 2009, 30 to 40 percent of cases involving drunken driving or failed urinalysis tests were not referred, as required, to the Army substance abuse counseling offices.
—–
Cubicin Antibiotic Linked To Pneumonia: FDA
The intravenous antibiotic Cubicin (daptomycin) can cause a life-threatening type of pneumonia, the U.S. Food and Drug Administration warned Thursday.
The agency said it has identified seven confirmed cases of eosinophilic pneumonia and an additional 36 possible cases that occurred between 2004 and 2010 in patients who received Cubicin, which is sold by Cubist Pharmaceutical Inc., the Los Angeles Times reported.
Eosinophilic pneumonia is characterized by the accumulation of white blood cells called eosinophils in the lungs. Fever, cough, shortness of breath and difficulty breathing are among the symptoms.
The FDA has told Cubist to revise the labeling on Cubicin to reflect the newly-recognized threat, the Times reported.
—–
Support Increases For New Health Care Law: Poll
Opposition to the new U.S. health care law declined from 41 percent to 35 percent over the past month, while support increased from 48 percent to 50 percent, according to a poll released Thursday by the Kaiser Family Foundation.
About 14 percent of respondents had no opinion about the health care overhaul, the Washington Post reported.
The most recent approval level is the highest for the legislation since it was enacted in March. A survey conducted in April found 46 percent in favor and 40 percent opposed.
The current poll found that 69 percent of Republicans oppose the new health care law. Democrats are 73 percent to 15 percent in favor and Independents are 48 percent to 37 percent in favor, the Post reported.
The poll of 1,504 adults was conducted July 8 to July 13.
—–
White House OKs Limited Enrollment Periods For Children's Health Insurance
Private insurers can establish limited sign-up periods for a new kind of coverage available to children regardless of any medical problems, the U.S. Health and Human Services Department said Wednesday.
The announcement is a concession to insurers, who were concerned the new federal health law would permit parents to enroll their children while they were experiencing a health crisis, the Associated Press reported.
But the Obama administration says insurers can limit the sign-up for insurance to an "open enrollment" period. For example, the enrollment period may be December 1 to December 31 for plans that start January 1.
The Blue Cross Blue Shield Association said it's "extremely pleased" with the federal government's decision, the AP reported.
—–
​