Scientists Use Stem Cells to Help Rabbits Grow New Joints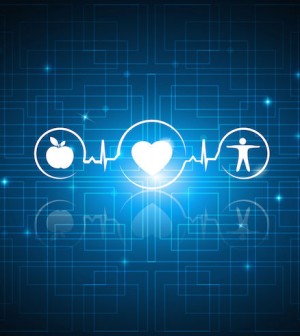 WEDNESDAY, July 28For the first time, scientists have been able to grow an entire joint from stem cells, albeit in rabbits not humans. And the joints worked.
"The rabbits were able to hop and walk and bear weight, virtually like normal rabbits," said Dr. Jeremy Mao, senior author of a paper published online July 29 in The Lancet. "This was the first regeneration of the entire joint with restored functioning."
If replicated in humans, the researchers are hoping these regenerated joints would last longer than artificial joints, which have a life span of about 10 to 15 years right now.
This is especially important given the number of younger people (65 and younger) who are now requiring joint replacements, often because of osteoarthritis, the authors stated.
Currently, damaged joints are replaced with joints made of titanium or stainless steel. They have a number of drawbacks, including limited life span.
In the new stem cell-based strategy, the researchers took out the upper forelimb joint (proximal humeral joint) in 10 rabbits.
They then took a two-dimensional laser image of the joint and recreated the joint in three dimensions on a computer. Next, they constructed that 3-D image — basically an anatomically shaped joint — using a "bioprinter" that printed with biomaterial rather than ink. Biomaterial contains materials that are compatible with the body and can interact with biological systems.
The 3-D biomaterial "print-out" became the scaffold for the new joint, Mao explained.
The scaffold was placed within the animals. Next, researchers added transforming growth factor beta 3 (TGFB3). "This is a homing molecule which recruits stem cells," Mao explained.
The growth factor did, in fact, entice the rabbit's own stem cells to migrate to the scaffold area and then grow into new cartilage and bone to form a new joint.
The beauty of the technique, according to Mao, is that, "we didn't have to take stem cells out of the body and put them back in. This was all regeneration by endogenous [the body's own] stem cells."
New joints in place, the animals resumed normal, rabbit-like function within three to four weeks, the authors reported.
This was the first time that endogenous stem cells have been used for such a project, rather than stem cells that are first taken out of the body and treated before being put back in.
"This is one of the important ways people are looking at endogenous stem cells, inducing stem cells to migrate to the damaged tissue," said Paul Sanberg, a stem cell expert and distinguished professor of neurosurgery and director of the University of South Florida Center of Excellence for Aging and Brain Repair in Tampa. "This area is becoming very important to harness the power of stem cells but it's still early in research."
The authors are now starting preclinical trials in large animals, in the hopes that this will lead to eventual clinical trials in humans.
However, fashioning similar joints in humans will require more work, according to Patrick Warnke, head of the multinational tissue engineering project MyJoint, and author of the Comment accompanying the study. According to Warnke, elderly humans, especially those with other conditions such as diabetes, may not be able to regenerate tissue as fast as the rabbits did and may end up bedridden for weeks or months.
This method, if proven in more studies, might be a more feasible option in younger people, wrote Warnke, who is also a professor in the faculty of health sciences and medicine at Bond University, Gold Coast, Australia.
But Mao remained optimistic.
"The pathway is clear but the timing [of actually performing these procedures in the clinic] is hard to predict," he said, adding that it is also "hard to predict the regulatory process at the FDA [U.S. Food and Drug Administration]."
More information
There's more on joint replacement surgery at the U.S. National Institute of Arthritis and Musculoskeletal and Skin Diseases.
Source: HealthDay
​