Cuvposa Approved for Chronic Drooling in Children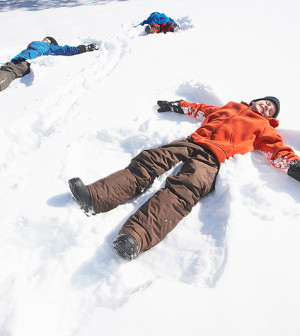 THURSDAY, July 29Cuvposa (glycopyrrolate) Oral Solution has been approved by the U.S. Food and Drug Administration to treat chronic drooling in children aged 3 to 16.
Neuromuscular problems among the developmentally disabled is a prime cause of chronic drooling in this age group, the agency said in news release. The drug is designed to reduce the amount of saliva produced.
Glycopyrrolate has been FDA-sanctioned for years for people with peptic ulcers and to lower the amount of saliva produced among people under anesthesia. It had often been prescribed to reduce chronic drooling as a so-called "off-label" use. This term is used when a doctor legally prescribes a drug for a different reason that its FDA-approved drug label recommends.
Previously, off-label use of glycopyrrolate meant that tablets had to be crushed to allow drooling children to ingest the medication. Cuvposa is flavored liquid that makes it easier to swallow at an optimal dose, the agency said.
Common side effects of the medication are dry mouth, constipation and retention of urine.
Cuvposa is marketed by Shionogi Pharma Inc., based in Osaka, Japan.
More information
To learn more about this approval, visit the FDA.
Source: HealthDay
​