Health Highlights: Feb. 11, 2010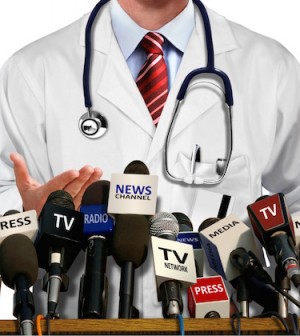 Here are some of the latest health and medical news developments, compiled by the editors of HealthDay:
Applegate Farms Sausage Recalled
More than 1,400 pounds of Applegate Farms-brand sausage are being recalled because of possible contamination with plastic material, says the U.S. Food Safety and Inspection Service.
The recall is for 12-ounce packages of "Applegate Farms Certified Organic Fire Roasted Red Pepper Fully Cooked Chicken & Turkey Sausage," with a "use by/freeze by" date of February 28, 2010, United Press International reported.
The FSIS said the recalled sausages were distributed in California, Connecticut, Florida, Georgia, Indiana, New Hampshire, New Jersey, New York, North Carolina, Ohio, Oregon and Texas.
For more information, consumers can contact the company — Schmalz European Provisions of Springfield, N.J. — at 800-587-5858, UPI reported.
—–
Health Insurer Explains Hefty Rate Hike
Rising medical costs and a change in demographics are the reasons why some California clients will have their Anthem Blue health insurance premiums increase by 39 percent, parent company WellPoint said Thursday.
The explanation comes in response to federal government questions and an announcement that the rate hike will be the focus of a Congressional hearing scheduled for Feb. 24, the Associated Press and CBS News reported.
Angela Braly, president and CEO of WellPoint Inc., has been called to testify at the hearing.
According to WellPoint, healthy people are buying cheaper plans or dropping coverage. That has reduced revenue available to cover claims and led to a 2009 loss for Anthem Blue. WellPoint added that a minority of customers will be hit with a 39 percent increase in their premiums, the AP and CBS News reported.
Earlier this week, California Insurance Commissioner Steven Poizner announced the inquiry into the rate hike.
—–
Actor Lou Gossett Jr. Treated for Prostate Cancer
Actor Lou Gossett Jr. says he's going public about his prostate cancer diagnosis because he wants to raise awareness about the disease among black men.
On Tuesday, the Oscar-winning actor announced he's being treated for prostate cancer, which was detected at an early stage. Gossett, 73, said he expects to make a full recovery, the Associated Press reported.
He said he decided to publicize his condition because there's not enough emphasis in the black American community on prostate cancer screening and early treatment.
Gossett has appeared in dozens of movies. He won the 1983 Oscar for best supporting actor for his role in "An Officer and a Gentleman." His memoir, "An Actor and a Gentleman," is scheduled to be published this year, the AP reported.
—–
FDA Announces Recall of Cardiac Science Defibrillators
More than 12,000 Cardiac Science automated external defibrillators are being recalled because they may fail to operate properly when being used during a cardiac emergency, says the U.S. Food and Drug Administration.
The recalled units are: Powerheart models 9300A, 9300E, 9300P, 9390A and 9390E; CardioVive model 92532; and CardioLife models 9200G and 9231, United Press International reported.
The recalled devices will be replaced at no charge, the FDA said. Replacement shipments are expected to begin Monday.
For more information, U.S. customers can contact Cardiac Science Corp. of Bothell, Wash. at 888-402-2484, UPI reported.
​