Solar Blood-Pressure Device Shows Promise for Use in Poor Nations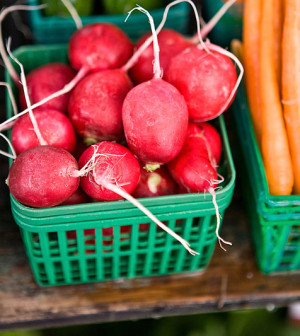 MONDAY, Nov. 8A solar-powered blood-pressure measuring device that's reliable and affordable could help reduce rapidly rising rates of cardiovascular disease in low-income nations, according to a new study.
Field tests at three medical centers in Africa — two in Uganda and one in Zambia — showed that the $32 automated device is 94 percent in agreement with the standard blood-pressure testing method for systolic blood pressure, which is the top number in a blood-pressure reading and represents the maximum pressure when the heart contracts.
It was less accurate for diastolic blood pressure (the lower number that shows pressure when the heart is relaxed), but that is something that should be easy to fix, the researchers said. They also noted that systolic blood pressure is the major contributor to cardiovascular events and tends to be the more important reading.
The research is reported Nov. 8 in the journal Hypertension.
It took about 15 minutes to train medical center staff to use the device. The staff then used the new device and a standard device to take blood pressure readings on about 716 patients. They repeated this one month later. Medical staff and patients said they preferred the solar device over the standard device.
"Solar energy eliminates the need for expensive rechargeable batteries in remote areas where electricity and the availability of batteries might be scarce, but sunlight is plentiful. It can be run on batteries, but it can also be left in the sunlight to charge, making it ideal for rural areas and use out in the bush," lead author Dr. Eoin O'Brien, a professor at Conway Institute of Biomolecular and Biomedical Research of the University College Dublin, Ireland, said in an American Heart Association news release.
He noted that the incidence of hypertension, or high blood pressure, has risen dramatically in low-income nations, many of which lack trained medical personnel.
"Hypertension leads to stroke and heart attack as the major cause of death around the world. It is greater than malnutrition, cancer and AIDS," O'Brien said.
"We have been able to provide an accurate, robust and inexpensive device to diagnose high blood pressure," O'Brien added. "It's a start. If we can't measure blood pressure, we certainly can't begin to treat hypertension."
More information
The U.S. National Heart, Lung, and Blood Institute has more about high blood pressure.
Source: HealthDay
​