Health Highlights: June 21, 2010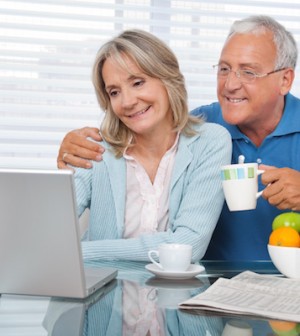 Here are some of the latest health and medical news developments, compiled by the editors of HealthDay:
Pfizer Pulls Leukemia Drug Off Market
Pfizer Inc. has agreed to stop selling its leukemia drug Mylotarg because post-market research has shown it does not slow the disease it is supposed to treat.
The drug was first given the U.S. Food and Drug Administration's blessing in 2000 under the agency's accelerated approval program. It was to be used in people with acute myeloid leukemia (AML), a bone marrow cancer, who were over 60.
But the FDA said in a statement Monday that a follow-up study that began in 2004 showed no difference in survival time when gemtuzumab (Mylotarg) was paired with chemotherapy; more patients actually died on the combination treatment than on chemotherapy alone.
"Mylotarg was granted an accelerated approval to allow patient access to what was believed to be a promising new treatment for a devastating form of cancer," Dr. Richard Pazdur, director of the Office of Oncology Drug Products at the FDA's Center for Drug Evaluation and Research, said in a statement. "However, a confirmatory clinical trial and years of postmarketing experience with the product have not shown evidence of clinical benefit in patients with AML."
The FDA also said that Mylotarg was associated with a serious, and sometimes fatal, liver condition called veno-occlusive disease when it was first approved, and rates of this side effect have increased since 2000.
Mylotarg will not be available to new patients, but those who are currently getting the drug may complete their therapy following consultation with their health care professional, according to the FDA.
—–
Private Health Insurance Premiums Rise Sharply: Survey
Americans renewing private health insurance policies earlier this year faced average premium increases of 20 percent, according to a Kaiser Family Foundation survey released Monday.
Some respondents said they switched to less expensive plans that offered less coverage, while others negotiated a premium lower than what was originally requested by their insurer, said the nonprofit health research group, The New York Times reported.
As a result, the actual average increase of private health insurance plan premiums was 13 percent.
The survey, conducted in March and early April, shows that price increases for private health insurance far outpace those for large employers buying coverage for workers, said Drew Altman, president and chief executive officer of the Kaiser Family Foundation, the Times reported.
—–
Coffee 'Aphrodisiac' Product Poses Danger: FDA
An instant coffee product being sold as an sexual aphrodisiac contains a chemical that could interact with some prescription drugs and significantly lower blood pressure, warns the U.S. Food and Drug Administration.
The product, called Magic Powder Coffee, is sold online by several independent distributors, the Associated Press reported.
"Because this product is an instant coffee labeled as an 'all natural dietary supplement,' consumers may assume it is harmless and poses no health risk. In fact, Magic Powder Coffee can cause serious harm," Deborah M. Autor, director of FDA's Center for Drug Evaluation and Research, Office of Compliance, said in an agency news release.
A sudden drop in blood pressure can lead to dizziness or lightheadedness. So far, the FDA hasn't heard of any adverse incidents associated with Magic Powder Coffee, the AP reported.
—–
Senate Acts to Stop Medicare Cuts
The U.S. Senate voted late Friday to give doctors another reprieve in a scheduled 21 percent cut in Medicare payments, but the action did not come soon enough to stop the rate reduction altogether.
The House of Representatives cannot act on the measure until it returns next week. That delay, according to the Center for Medicare & Medicaid Services, prompted the agency to announce shortly after the vote that it would start processing June claims at the lower rate.
The Medicare agency had been holding claims for June, anticipating congressional action. Doctors' groups had aggressively urged a repeal of the payment cut, saying it would force doctors, nurse practitioners, physical therapists and others to stop taking Medicare patients.
Sen. Max Baucus (D-Mont.), chairman of the Senate Finance Committee, told The New York Times that action was needed to avert near chaos in the absence of medical care to seniors.
After a week of partisan back-and-forth over funding of the measure, Sen. Mitch McConnell (R-Ky.) told the Times that "we've done it without adding to the deficit, and I think that is something both sides can feel good about."
—–
FDA Warns Consumers About 'Generic Tamiflu'
The active ingredient in fake Tamiflu sold over the Internet is a penicillin-related antibiotic called cloxacillin that can be dangerous to people who are allergic to penicillin, warns the U.S. Food and Drug Administration.
To date, the agency has not received any reports of people suffering adverse reactions due to the fake "Generic Tamiflu." There is no FDA-approved generic version of Tamiflu, the flu-fighting antiviral medication.
The FDA bought the bogus product without a prescription from a Web site that claimed to be an online drugstore. The fake Tamiflu arrived in an envelope postmarked from India. That particular Web site is no longer operational but other sites may still be selling "Generic Tamiflu," the FDA said.
"A rogue Internet Web site marketing drug products may look like a professional and legitimate Web site, but may actually be an illegal operation," FDA Commissioner Dr. Margaret A. Hamburg said in an agency news release. "Medicines purchased from Web sites operating outside the law put consumers at increased risk due to a higher potential that the products will be counterfeit, impure, contaminated, or have too little or too much of the active ingredient."
​