New Weight Loss Aid?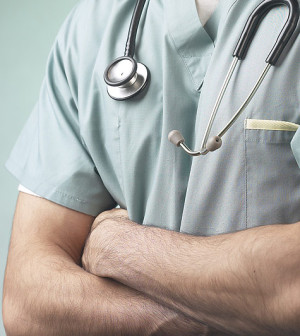 THURSDAY, Feb. 18An amino acid called isoleucine may play an important role in weight loss, a new study suggests.
Japanese researchers fed mice a high-fat diet (45 percent of calories from fat) for six weeks. After the first two weeks, the mice were divided into two groups. One group received isoleucine in their drinking water while the control group received an inert substance. This continued for the remainder of the study.
Even though their dietary, fluid and caloric intake was the same, the mice who received the isoleucine gained less weight than those in the control group from day 17 to the end of the 28-day treatment period. The mice in the isoleucine group also had lower serum insulin concentrations, but there were no differences in levels of glucose, triglycerides or fatty acids.
The researchers also found that isoleucine improved the glucose-lowering effects of insulin, reduced fat deposits and increased fat metabolism.
The findings suggest that isoleucine may prove useful in the treatment of obesity, concluded the researchers, who called for clinical trials to test this hypothesis.
The study is published in the March issue of the Journal of Nutrition.
More information
The U.S. National Institute of Diabetes and Digestive and Kidney Diseases offers weight loss advice.
Source: HealthDay
​