Health Highlights: Feb. 18, 2010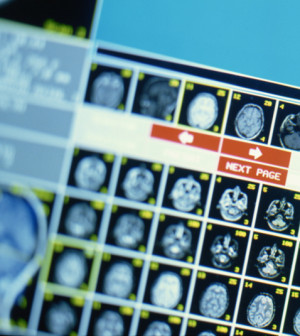 Here are some of the latest health and medical news developments, compiled by the editors of HealthDay:
Denture Creams Pulled Because of Nerve Damage Claims
Because of reports linking excessive use of its denture creams to neurological damage and blood problems, GlaxoSmithKline plans to reformulate the products without zinc.
In the meantime, Super Poligrip Original, Ultra Fresh and Extra Care products will not be sold in the United States, the British firm said Thursday, the Associated Press reported.
Zinc, which is thought to improve adhesion, may have caused severe nerve damage in patients who used the denture cream over a long period of time.
Hundreds of lawsuits about to be heard in Miami allege that Poligrip led to balance problems and loss of feeling in the hands and feet, so severe in some cases that patients couldn't walk.
Used as directed, the products are safe, the company said, but it noted some patients apply extra cream to help poorly fitting dentures adhere, according to the AP report.
The FDA approved denture adhesives containing zinc 15 years ago and, according to the Consumer Healthcare Products Association, it has not issued a safety warning on the products, the AP said.
Two years ago, a possible link between denture-cream zinc and nerve damage was publicized by researchers at the University of Texas Southwestern Medical Center in Dallas. Too much zinc can deplete the body of copper, which is needed for normal brain functioning, they said.
Glaxo also makes some zinc-free denture creams, including Super Poligrip Free.
—–
Study Pinpoints Narcolepsy Trigger
Scientists have identified a key player in narcolepsy, a disorder that causes sudden daytime attacks of sleep or tiredness.
The Swiss study of 120 narcoleptic patients found that high levels of Trib2 antibodies destroy neurons that produce hypocretin, a substance that helps keep people awake, Agence France Presse reported.
Narcolepsy disappeared in most patients after they were given immunoglobulin, which is often used to treat autoimmune diseases of the nervous system, said the researchers.
They said their findings could improve understanding about sleep and may lead to new treatments for narcolepsy, AFP reported.
The study appears in the Journal of Clinical Investigation.
—–
Blood Transfusion Monitoring System Launched
The first national surveillance system to monitor problems in patients who receive blood transfusions was announced Thursday by the U.S. Centers for Disease Control and Prevention.
Hospitals are being encouraged to join the surveillance network, which will summarize data in order to learn more about how to prevent adverse events such as reactions to blood products, medical errors, and process problems.
The Hemovigilance Module — which is part of the CDC's Internet-based National Healthcare Safety Network (NHSN) — was developed by the CDC in collaboration with AABB, an international association representing organizations involved in transfusion and cellular therapies.
"Healthcare facilities that join the Hemovigilance Module will now have a yardstick by which to measure their current safety initiatives and their future efforts," Dr. Dan Pollock, chief of the branch that leads CDC's NHSN, said in a news release. "Through this system, healthcare facilities can also see how their performance stacks up to similar facilities nationwide, with a goal of designing the best processes to protect patients' health and reduce healthcare costs."
The Hemovigilance Module will be provided at no cost to hospitals and healthcare facilities, the CDC said.
—–
Expect Health Insurance Rate Increases, HHS Warns
Large health insurance premium increases are likely to be common in coming years, warns a U.S. Health and Human Services Department report released Thursday.
"Across the country, families have seen their premiums skyrocket in recent years, and experts predict these increases will continue," HHS Secretary Kathleen Sebelius said at a news conference Thursday, the Associated Press reported.
In California, about 700,000 households face premium increases averaging 25 percent, with some as high as 39 percent. These increases are in line with those sought by insurers in other states, according to the HHS.
The Obama administration is highlighting the rate increases in many states as it seeks to revive stalled efforts to reform health care, the AP reported.
—–
Maalox Product Confusion Could Cause Harm: FDA
Consumers who mistakenly use Maalox Total Relief instead of other Maalox products could suffer serious side effects, the U.S. Food and Drug Administration warns.
Maalox Total Relief is meant to treat stomach upset and diarrhea. It contains different active ingredients than traditional Maalox liquid products Maalox Advanced Regular Strength and Maalox Advanced Maximum Strength, which are antacids, the FDA said.
All the over-the-counter products are made by Novartis Consumer Health Inc.
"Maalox Total Reliefs active ingredient (bismuth subsalicylate) is chemically related to aspirin and may cause similar harmful side effects such as bleeding. As such, Maalox Total Relief is not appropriate for individuals with a history of gastrointestinal ulcer disease or a bleeding disorder. Maalox Total Relief also should not be taken by children and teens if they are recovering from a viral infection, nor by individuals who are taking certain medications including: oral antidiabetic drugs (OADs), anticoagulation (thinning the blood) drugs such as warfarin (Coumadin) and clopidogrel (Plavix), non-steroidal anti-inflammatory drugs (NSAIDS), and other anti-inflammatory drugs," the FDA said in a news release.
Novartis has agreed to change the name of Maalox Total Relief to one that doesn't include the word Maalox. The company also plans to change the product's packaging.
—–
FDA May Tighten Rules for Medical Devices
More stringent safety regulations for medical devices are being considered by the U.S. Food and Drug Administration, which will get input from manufacturers, doctors and consumer advocates at a meeting Thursday.
If device approval rules are tightened, experts say it could mean more time and money for companies looking to market devices such as pacemakers, heart valves, drug pumps and hip replacements, the Associated Press reported.
An internal FDA panel has been created to review and suggest improvements to the medical device approval process. Last year, the FDA asked the nonpartisan Institute of Medicine to prepare a report, which is expected in March 2011.
A report from the institute, which advises the federal government on medical issues, is a common prerequisite to drafting new regulations, the AP reported.
—–
Gardasil Effective for Older Women, Gay Men: Merck Studies
About 89 percent of women ages 24 to 45 who received the Gardasil vaccine were protected from cervical cancer, according to a new study. Another study found that about 77 percent of homosexual men ages 16 to 26 who received the vaccine were protected from anal cancer.
The studies, released Wednesday, were funded by vaccine maker Merck & Co.
The findings will be used by Merck as it seeks U.S. Food and Drug Administration approval to market Gardasil for preventing cervical cancer and genital warts in women up to age 45 and for preventing anal cancer, the Associated Press reported.
Gardasil is designed to protect against strains of the sexually transmitted human papilloma virus (HPV) that can cause genital warts, cervical cancer and anal cancer.
Currently, the vaccine is approved in the United States for prevention of genital warts and cervical cancer in females ages 9 to 26 and for prevention of genital warts in males ages 9 to 26, the AP reported.
​