Canadian Kids Seem More Likely to Be Sidelined by Asthma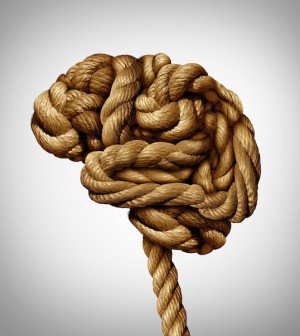 TUESDAY, Nov. 2Canadian children with asthma feel more isolated from their peers than children with asthma in other countries surveyed, according to a new study.
Compared to kids with asthma in five other countries, Canadian children with asthma were more likely to feel sad (18.2 percent versus 12.1 percent) and left out (13.2 percent versus 8.4 percent). They also were less likely to feel "no different" than their peers (31.5 percent versus 51.4 percent). More than half of the Canadian kids surveyed considered asthma to be a barrier to sports (54.1 percent) while only 35.2 percent of kids from other countries felt that way.
"The data suggest that Canadian children with asthma may be missing out on being involved in sports because they feel excluded," lead researcher Dr. William Carroll, of Derbyshire Children's Hospital in the United Kingdom, said in a news release from the American College of Chest Physicians.
"It's also possible that sports involving cold air, such as ice hockey, which is popular in Canada, are more difficult for those with asthma," he added.
Carroll and colleagues from Switzerland and the Netherlands interviewed 228 Canadian parents of children with asthma and 159 Canadian children aged 4 to 15 who had asthma. They also examined parent and child interviews conducted in Greece, Hungary, the Netherlands, South Africa and the United Kingdom.
The study authors found that rates of complete asthma control among children were low in Canada (11.8 percent) as well as in the other countries (15.3 percent), perhaps because of worries about steroid medications.
Among the other findings:
U.K. parents were least likely to say their child's asthma limited their day-to-day activities.
South African parents had the highest level of concern for their children with asthma.
Greek parents were most likely to make changes in their household, such as reducing allergens, in an effort to control or reduce the risk to their children with asthma.
Dutch parents were least concerned about steroid-based asthma medications, and their children were most likely to use this treatment.
The study findings were slated for presentation on Monday at the annual meeting of the American College of Chest Physicians in Vancouver.
More information
The American Lung Association has more about asthma and children.
Source: HealthDay
​