Many Coaches Unprepared for Student-Athletes' Asthma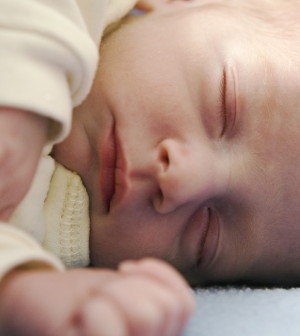 TUESDAY, Nov. 2Only one in three children's athletic coaches reports being adequately trained to deal with asthma symptoms in kids, a new study found.
What's more, just one in two coaches knew more than one asthma symptom, according to the study, which was to be presented Nov. 1 at the annual meeting of the American College of Chest Physicians, in Vancouver, Canada.
"We found that about 35 percent of coaches felt they already had adequate training to help an athlete when they were having acute asthma symptoms," said the study's lead author, Dr. Mary E. Cataletto, associate director of pediatric pulmonary medicine at Winthrop University Hospital in Mineola, N.Y.
Nearly 10 percent of U.S. children have asthma, according to the U.S. Centers for Disease Control and Prevention. For many people with asthma, exercise or cold weather can trigger their symptoms. For most, those symptoms can be controlled, either by pre-treating before exposure to those triggers, or by taking medication during the activity.
Cataletto's study included 122 coaches who coached children between 6 and 18 years old in such sports as baseball, football, lacrosse, soccer and swimming. The coaches involved in this study had actively sought out the asthma education programs at Winthrop University Hospital, according to Cataletto.
One half of this group couldn't recall more than one asthma symptom, and only one quarter of the coaches surveyed could remember a single action they could take to assist an athlete who was having an asthma attack.
Those findings are disconcerting in light of the study's other findings, such as 70 percent of coaches reporting they had no immediate access to medical assistance during practice or games. And, just half of the coaches had taken either a basic life-support or first-aid training course during the past two years.
More than 80 percent of coaches felt it was the athletes' responsibility to carry their own medication.
"Most coaches felt students or their parents should be responsible for carrying medication," said Cataletto, who added, "Most didn't want to be directly involved in administering the medication."
But, oftentimes, children or teens don't let their coaches know if they're self-medicating. Just 42 percent of the coaches said they had been told when a child had taken medication for asthma symptoms, according to the study.
Dr. Jennifer Appleyard, chief of allergy and immunology at St. John Hospital and Medical Center in Detroit, said: "This study tells me that as a doctor and a parent, I should be more concerned with what's going on in sports, and I think coaches should know more about asthma. It's a very common and potentially life-threatening condition."
Dr. Shean Aujla, a pediatric pulmonologist at Children's Hospital of Pittsburgh, echoed Appleyard's concern. "Asthma is the most common chronic disease in kids. And, you can have mild asthma, but still have a severe asthma attack and end up in the hospital," she said.
What's of even more concern, said Aujla, is that she's heard from some parents that coaches are pushing their asthmatic children, and not letting them come off the field to take medication or to rest, if necessary. Or, teens may not want to stop playing, and they may ignore their symptoms.
All three experts said it's clear that more education of coaches is necessary. Parents need to talk with their child's coaches and make sure that the coach understands asthma and what symptoms to look for in their child.
Aujla said she sometimes writes letters for her patients that explain what asthma is, why it's important that the child receive his/her medication, and how that medication should be given during sports. She said sometimes it helps to have the physician back-up.
Said Cataletto: "Parents should talk to the coach if their child has asthma. Coaches should be advised if the child has premedicated to participate in their sport and every time the child uses their rescue medication. It's all about educating and improving these partnerships."
Added Appleyard: "If you're a parent, don't assume that children are being supervised properly. Work with your child's coach to develop a plan, and include your child. But, definitely don't assume that the coaches know what asthma is or what to do with it."
More information
Learn more about asthma and sports from the Nemours Foundation's KidsHealth Web site.
Source: HealthDay
​