Fish Oil Supplements May Not Slow Alzheimer's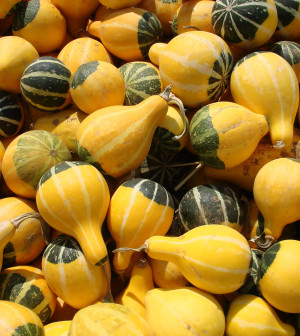 TUESDAY, Nov. 2One of the main components of fish oil doesn't help slow the development of symptoms in patients with early Alzheimer's, although experts aren't ruling out the possibility that supplementation given earlier might help prevent the disease.
The supplement, docosahexaenoic acid (DHA), is present in abundance in the brain and previous studies had suggested it might play a role in treatment.
But that turned out not to be the case in this latest study, which was funded by the U.S. National Institute on Aging and appears in the Nov. 3 issue of the Journal of the American Medical Association.
"Unfortunately, we have a very solid, but very negative, result that DHA supplementation did not slow the progression of Alzheimer's disease," study author Dr. Joseph Quinn said during a Tuesday news conference. "It's not going to help once a patient has already reached the point where they're able to be diagnosed with Alzheimer's disease. Maybe the study just started the treatment too late."
Quinn, who is assistant professor of neurology at Oregon Health and Science University in Portland, could not say at what age DHA supplementation might provide a benefit. Prevention trials have not been done yet.
Duffy MacKay, vice president of scientific and regulatory affairs at the Council for Responsible Nutrition, a group representing the supplements industry, pointed out that the length of the study was short (18 months), that participants had low levels of DHA when they entered the study, and that they weren't taking another important component of fish oil, eicosapentaenoic acid (EPA).
EPA is virtually absent in the brain, Quinn explained.
So the new study, "would suggest that intervening in a drug-like way does not work," MacKay said. "What they really need to look at is whether fish consumption or supplementation with omega-3 oils throughout adulthood reduces the risk for developing Alzheimer's," he noted.
For this study, about 400 men and women, average age 76, were randomized to receive 2 grams daily of DHA or a placebo. All had mild to moderate Alzheimer's, meaning "they had enough of an impairment to justify a diagnosis but are living at home, interacting with families and enjoying a pretty good quality of life," Quinn said. "These are people for whom slowing the rate of progression would really make a difference."
Participants weren't eating a lot of fish or taking supplements at the start of the study.
Although both blood and cerebrospinal fluid levels of DHA increased in the treatment group, there were no differences on two different measures of cognitive function between the groups, Quinn reported.
The only slightly encouraging news was that people without the APOE-4 gene variant, which confers a higher risk of Alzheimer's, may have benefited slightly. However, Quinn urged extreme caution in interpreting this secondary analysis.
"It's not so solid a finding that it should change any treatment recommendations or advice to the public," he said.
A second study appearing in the same journal and presented at the news conference found that being hospitalized or having activity restricted as the result of illness or injury, as well as general physical frailty, speeded an elderly person becoming disabled or more disabled and even dying.
Not surprisingly, falls were at particular fault.
Only 117 participants were still nondisabled and alive at the end of the study, which involved almost 800 elderly adults and lasted a decade. An illness or injury leading to hospitalization increased the likelihood of shifting from not disabled to severely disabled more than 160-fold, said study author Dr. Thomas Gill, a professor of medicine at Yale School of Medicine in New Haven, Conn., where the research was conducted.
More information
The Alzheimer's Association has ways to maintain your brain.
Source: HealthDay
​