Study Finds Vitamins E and C Don't Reduce Cataract Risk in Men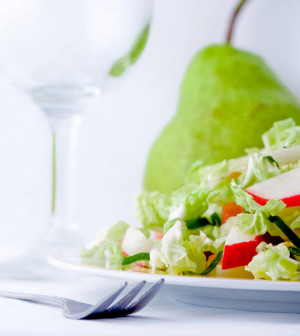 THURSDAY, Nov. 11Long-term use of vitamin E and C supplements doesn't reduce the risk of age-related cataracts in men, a new study finds.
"An estimated 20.5 million persons 40 and older in the United States show some evidence of age-related cataract," wrote study author William G. Christen, of Brigham and Women's Hospital and Harvard Medical School in Boston, and colleagues, in a news release.
Because oxidative damage is a prominent feature of cataracts, he said, "one focus of nutrition research has been the link between dietary intake of nutrients with antioxidant potential, particularly vitamins E and C, and the risk of cataract."
To study the effects of these vitamins, the researchers enrolled 11,545 healthy U.S. male physicians aged 50 and older. They were randomly assigned to take 400 international units (IU) of vitamin E daily or a placebo, or 500 milligrams of vitamin C on alternate days or a placebo.
After an average of eight years of treatment and follow-up, there had been 1,174 cataracts and 801 surgeries to remove cataracts and repair the eye lens. There were 579 cataracts in the vitamin E group and 595 cataracts in the placebo group. There were 593 cataracts in the vitamin C group and 581 in the placebo group.
"In summary, these randomized trial data from a large population of middle-aged and older, generally well-nourished men indicate that long-term supplementation with high-dose vitamin E and vitamin C, either alone or in combination, has little effect on rates of cataract diagnosis and extraction," the researchers concluded.
The study appears in the November issue of the Archives of Ophthalmology.
More information
The U.S. National Eye Institute has more about cataracts.
Source: HealthDay
​