Egrifta Approved for HIV-Related Fat Deposits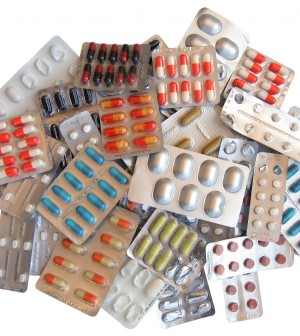 THURSDAY, Nov. 11Egrifta (tesamorelin) has been approved by the U.S. Food and Drug Administration to treat fat deposits caused by HIV-related lipodystrophy. The condition may cause fat deposits around the liver, stomach, and other abdominal organs.
This type of lipodystrophy is believed associated with the antiretroviral drugs used to treat HIV, the virus that causes AIDS, the agency said in a news release.
Egrifta's safety and effectiveness were studied in two clinical trials involving 816 men and women infected with HIV. Participants also had lipodystrophy and excess abdominal fat. Those who received Egrifta had a greater reduction in abdominal fat deposits as measured by CT scan, compared with those who took a non-medicinal placebo.
The effects of the once-daily injected drug on cardiovascular disease haven't been evaluated, the FDA said.
The most common adverse reactions were joint pain, injection site redness and rash, stomach pain, and muscle pain. More participants who took Egrifta had worsening blood sugar levels than those who didn't take the drug, the agency said.
Egrifta is marketed in the United States by EMD Serono, based in Rockland, Mass.
More information
To learn more about this approval, visit the FDA.
Source: HealthDay
​