Math Skills Boost Couples' Financial Worth: Study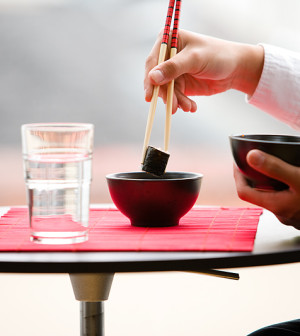 THURSDAY, Nov. 11Middle-aged couples with good "numeracy" skills are wealthier than those who aren't as good with numbers, researchers report.
Numeracy — the ability to reason with numbers and other mathematical concepts — is a skill that is typically learned in school, according to the RAND Corporation researchers who analyzed data from married couples, aged 50 and older, in the U.S. Health and Retirement Survey.
The investigators found that couples in which both spouses correctly answered three numeracy-related questions had an average of $1.7 million in household wealth, compared with $200,000 for couples where neither spouse answered any questions correctly.
"We examined several cognitive [thinking] skills and found that a simple test that checks a person's numeracy skills was a good predictor of who would be a better family financial decision maker," James P. Smith, a co-author of the study and Distinguished Chair in Labor Markets and Demographic Studies at the RAND Corporation, said in a RAND news release.
Among the other findings:
As the numeracy score of each spouse rose, there was an increase in the percentage of stocks in the family's financial portfolio.
In 62 percent of the households, the man was the financial decision maker. This was particularly true when the husband was older and more educated than his wife.
Even when a husband scored zero in his numeracy test, there was a 50-50 chance he would be the financial decision maker in the home.
Families in which the wrong person was chosen as the primary financial decision maker had lower total household wealth.
The study findings are published in the November issue of the Economic Journal.
The RAND Corporation is a nonprofit research organization.
More information
MyMoney.gov is a U.S. government Web site dedicated to teaching Americans about finances.
Source: HealthDay
​