Organ Transplant Drug Keeps Immune System in Check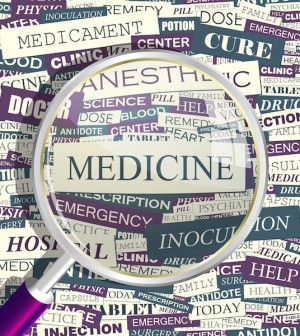 WEDNESDAY, Feb. 3Adding a new drug to the heavy regimen of immunosuppressant drugs given to organ transplant recipients not only prevented rejection of the new organ but also cut down on the amount of immunosuppressant drugs needed, a new study finds.
Researchers hope the experimental drug will eventually preclude the need for any immunosuppressant drugs after an organ transplant.
"Current drugs are quite toxic when it comes to long-term survival. There are side effects, and organs suffer because of the drugs," said Dr. Mohanram Narayanan, associate professor of internal medicine at Texas A&M Health Science Center College of Medicine in Temple and chief of clinical transplantation at Scott & White Healthcare. "This is a definite step in the right direction."
"The hope is that this will translate into a new treatment to prevent organ rejection in transplant patients," added Agnes Azimzadeh, second author of a study published Feb. 3 in Science Translational Medicine.
"The other long-term goal is not only to prevent the rejection of organs more efficiently than is done currently but also to induce tolerance to the graft itself," added Azimzadeh, an assistant professor of surgery at the University of Maryland School of Medicine in Baltimore.
"That means that we modulate, we tweak, we educate the immune system of the transplant recipient so it recognizes the graft as [its own] cells rather than recognizing it as foreign. We would educate the immune system so well that at some point we could stop or decrease significantly immunosuppressive drugs that the patient has to take."
Organ transplantation is the only hope for many patients experiencing kidney, heart or other organ failure, but the body's innate immune system perceives the new organ as a threat and sends out immune soldiers to attack it.
As a result, transplant recipients must take immunosuppressive drugs with major toxic side effects for the rest of their lives.
And the organ will eventually be rejected anyway, said the study authors.
Existing drugs aim at the immune system's T cells which, by attacking or not attacking a new organ, can make or break the transplant.
T cells are controlled by two pathways that can activate or inhibit release of the cells.
Current immunosuppressive drugs target both pathways, meaning that T cells can't do their regular job of clearing legitimate threats to the system, making organ recipients vulnerable to infection.
These scientists blocked only one pathway with a more specific antibody, leaving the immune system less reactive to the body's new resident.
None of the monkeys who were given either heart or kidney transplants with the usual immunosuppressive drugs plus the CD28 blocker had rejected their organs three months after receiving the drug.
More information
The United Network for Organ Sharing has more on organ transplantation.
Source: HealthDay
​