Kidney Function May Be Tied to Bone Loss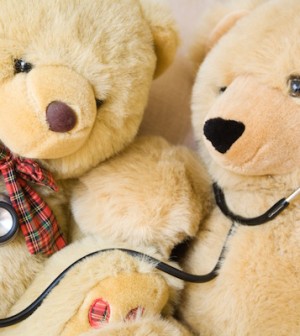 WEDNESDAY, Feb. 3Even a slight loss of kidney function is associated with increased loss of bone mineral density and greater risk of disabling fractures that can lead to premature death, researchers say.
"Our findings highlight the importance of estimating kidney function when evaluating patients for fracture risk," Dr. Sophie A. Jamal, of the University of Toronto, and colleagues reported in the February issue of the American Journal of Kidney Diseases.
The Canadian researchers followed 191 men and 444 women, aged 50 and older, for five years. They assessed participants' kidney function and bone mineral density at the start and end of the study.
People with impaired kidney function lost bone mineral density faster than those with healthy kidneys. For example, study participants with the worst kidney function had a 9.3 percent greater decrease in lower spine bone mineral density over the five years than those with healthy kidneys.
"Not only is this a substantial loss, but equally concerning is that the bone loss occurs with even modest impairment to kidney function," Jamal and colleagues noted.
Most people with chronic kidney disease don't know they have the condition, Dr. Kerry Willis, senior vice president for scientific activities at the U.S. National Kidney Foundation, noted in a foundation news release about the study.
"The new findings show the potential impact of early identification of kidney disease in preventing complications that can cause disability and premature death," Willis said in the news release.
More information
The U.S. National Institute of Arthritis and Musculoskeletal and Skin Diseases has more about bone health.
Source: HealthDay
​