Health Highlights: Nov. 11, 2010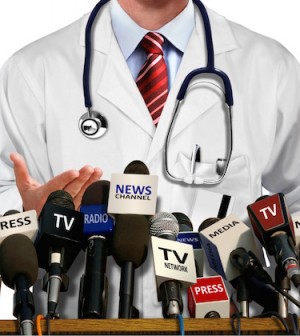 Here are some of the latest health and medical news developments, compiled by the editors of HealthDay:
Caffeinated Alcoholic Drinks Banned in Washington State
A ban on caffeinated alcoholic energy drinks will take effect Nov. 18 in Washington state.
The rule, adopted Wednesday by the state Liquor Control Board, comes after nine Central Washington University students were hospitalized in early October with high blood-alcohol levels after drinking a caffeinated malt liquor product called Four Loko, the Seattle Post-Intelligencer reported.
These "blackout in a can" beverages "are real trouble for our youth," Washington Gov. Chris Gregoire said at a press conference Wednesday.
The sale of caffeinated malt liquors has been restricted in Michigan, Montana, Oklahoma and Utah and New York Senator Chuck Schumer on Wednesday urged officials in his state to ban Four Loko and similar drinks, the Post-Intelligencer reported.
—–
Questions Raised About New Prostate Cancer Drug
A new analysis suggests there is only "moderate" evidence that the new prostate cancer drug Provenge benefits patients.
The analysis is part of a U.S. Centers for Medicare and Medicaid Services review of whether to pay for the drug, which was approved by the Food and Drug Administration in April, The New York Times reported.
Provenge, which costs $93,000 per patient, extended patients' lives by about four months in clinical trials. However, the CMS analysis said issues in the design of the trials makes it difficult to determine the actual efficacy of the drug.
CMS advisers will meet next week to discuss Provenge, which was developed by Seattle-based biotechnology company Dendreon, The Times reported.
—–
Healthy Eating Can Harm Nation's Economy: Study
The economies of developing countries might suffer if their citizens started eating healthier diets that included more vegetables and fruits and less meat and dairy products, suggests a new study by British researchers.
They calculated that if people in Britain ate healthier foods it could prevent nearly 70,000 premature deaths from diet-related health problems such as heart disease and cancer, and save the health system $32 billion a year, the Associated Press reported.
The researchers then looked at Brazil. Rates of illnesses linked to poor diet are not as high as in the U.K., so a switch to healthier eating would provide fewer health benefits while costing the Brazilian economy millions of dollars.
"We're not suggesting people not eat a healthy diet. We're just trying to point out that healthier eating can have unintended consequences," said Richard Smith, a professor of health system economics at the London School of Hygiene and Tropical Medicine, the AP reported.
—–
​