Cheaper, Older Treatment for Vasculitis Beats Out New Drug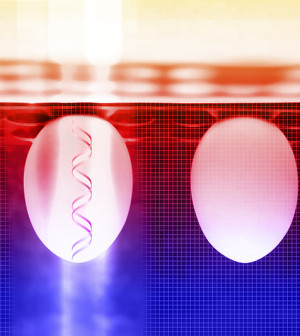 MONDAY, Nov. 8New research suggests that a newer drug works no better than an older, cheaper medication for patients who need long-term treatment for a type of vasculitis, a rare blood vessel disorder.
The older drug, azathioprine, "beat out the new kid on the block," said Dr. Ronald Falk, a kidney specialist familiar with the findings. But that's not necessarily good news because relapses and serious side effects are common over time.
Vasculitis strikes about one in every 100,000 people, Falk said. An overly aggressive response by the immune system causes the blood vessels of the body to swell, creating problems in the kidneys and lungs.
Azathioprine (Azasan) is currently used for long-term treatment of patients with a form of the disease known as antineutrophil cytoplasmic antibody-associated vasculitis.
The new study compares the drug to another medication, mycophenolate mofetil (CellCept), which dampens the immune system and is used in organ transplant patients.
The study, which is to be presented Monday at the American College of Rheumatology's annual meeting in Atlanta, will appear in the Dec. 1 issue of the Journal of the American Medical Association.
Researchers, led by Dr. Thomas F. Hiemstra of the University of Cambridge in England, randomly assigned 156 patients in Europe to receive one of the two drugs. Patients were more likely to relapse on the newer drug. Both drugs had about the same level of severe side effects, the researchers reported.
"Although mycophenolate mofetil is frequently regarded as a potent alternative to azathioprine, we found no evidence to support its use as the initial remission maintenance therapy for patients with AAV," the researchers said in a news release from the journal.
"The issue of how to maintain remission is critically important. At least now these patients can take a less expensive drug that seems to work better," said Falk, director of the University of North Carolina Kidney Center at Chapel Hill.
More information:
For more about vasculitis, try the U.S. National Library of Medicine.
Source: HealthDay
​