Scientists Unlock Some Dengue Fever Secrets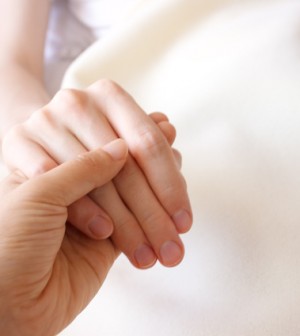 WEDNESDAY, Oct. 13Scientists who identified a crucial step in how the dengue virus infects a cell say their discovery could lead to new drugs to prevent or treat the infection.
The mosquito-transmitted virus infects up to 100 million people worldwide each year. Symptoms include fever, joint pain, rash and nausea. People with the more severe form of the disease — dengue hemorrhagic fever — may experience breathing problems, bruising, bleeding from the nose or gums, and circulatory system breakdown.
Dengue fever kills 22,000 people, mostly children, each year, according to the World Health Organization. Although typically a scourge of the tropics, the disease made headlines in the United States this year after an outbreak of cases was recorded in Florida.
In the new study, U.S. National Institutes of Health (NIH) researchers determined how the dengue virus releases itself from its protective membrane as it penetrates deep inside a cell. This finding will enable scientists to study this process in the laboratory and to test potential treatments for the virus, according to an NIH news release.
The study appears online in the journal PLoS Pathogens.
The researchers plan to test various compounds to find out whether they can block this key step that the dengue virus uses to infect cells.
More information
The U.S. National Institute of Allergy and Infectious Diseases has more about dengue fever.
Source: HealthDay
​