Gulf War Nerve Agent Tied to Late-Onset Heart Damage in Mice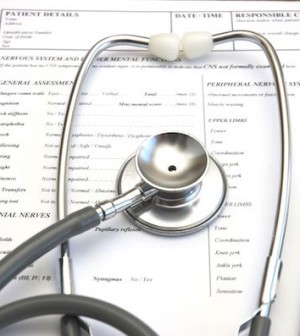 WEDNESDAY, Oct. 13Low-dose exposure to the chemical warfare agent sarin may lead to long-term heart damage, a new study suggests.
Sarin is known to affect the nervous system and can cause convulsions, breathing difficulties and death. In this study, researchers examined how sarin affected the hearts of mice. The chemical was injected into the animals at doses too low to produce visible symptoms and the mice were checked 10 weeks after exposure.
"The two-month period was used to simulate the late-onset effect of sarin/nerve agents in Gulf War veterans. There are suggestions that Gulf War illness, in which symptoms are long-lasting, may be related to exposure to low-dose chemical warfare agents," Mariana Morris, of the Boonshoft School of Medicine at Wright State University in Dayton, Ohio, said in a news release from the American Heart Association.
Heart damage that was noted in the mice 10 weeks after exposure to sarin, but not earlier, included: enlargement of the left ventricle; an electrical conduction problem that could lead to heart rhythm abnormalities; and reduced ability of the ventricles to contract and pump blood, the researchers found.
"These results have implications for the military in terms of conflict and for civilian populations in cases of environmental or occupational exposure," Morris said in the news release.
The study results are scheduled for presentation Wednesday at the American Heart Association's High Blood Pressure Research 2010 Scientific Sessions, held in Washington, D.C.
More information
The U.S. Centers for Disease Control and Prevention has more about sarin.
Source: HealthDay
​