Statins Don't Reduce Colon Cancer Risk, Study Finds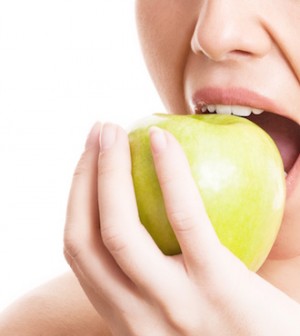 MONDAY, Nov. 8A large-scale new study found that postmenopausal women who take cholesterol-lowering drugs called statins do not reduce their risk for colorectal cancer.
Previous studies have suggested that statins may reduce the risk of colorectal cancer. But this new study of more than 150,000 women found no reduced risk, regardless of the type of statin taken or for how long.
"The upshot was there was no significant difference in colorectal cancer risk between statin users and nonusers," lead researcher Dr. Michael S. Simon, a professor of oncology at Wayne State University in Detroit, said during a Monday afternoon press conference.
Simon was to present the findings at the American Association for Cancer Research's ninth annual Frontiers in Cancer Prevention Research Conference, which concludes Wednesday in Philadelphia.
For the study, Simon's team collected data on 159,219 postmenopausal women who took part in the Woman's Health Initiative study. Over 10 years of follow-up, there were 2,000 cases of colorectal cancer diagnosed among the women. Some 7.6 percent of the women were taking statins.
Simon said that results from several earlier studies had suggested a small reduction in colorectal cancer risk in people who use statins. But, most studies have found no association between statin use and reduced colorectal cancer risk.
Simon added, however, that this new study probably won't end the debate, and more research is needed about the role statins might play in cancer prevention. In fact, the impact of statin use on colorectal cancer risk deserves more study in certain types of patients, he said.
"A recent study suggested a possible greater effect of statins in reducing both cardiovascular and colorectal cancer risk among individuals with a genetic variation of the enzyme inhibited by statins," Simon said. "This finding suggests that future studies should focus on individuals at high risk based on family history or genetic predisposition."
Results of another study presented at the press conference showed that the gout drug allopurinol (Lopurin, Zyloprim) may be a potential treatment for colorectal cancer and prevention. The drug has been on the market for more than 20 years and costs only about $1.40 a month, according to lead researcher Dr. Andrea De Censi, director of the medical oncology unit at Galliera Hospital in Genoa, Italy.
But the study was small and preliminary, and more trials are needed before scientists can prove a real benefit for patients, the researchers said.
For the study, Censi's group did a preliminary trial that pitted allopurinol against a placebo in 73 patients with pre-cancerous colorectal polyps, with patients taking either a 100-mg or 300-mg dose of the drug. The patients stayed on their regimes for four to six weeks before their polyps were removed.
The researchers looked for changes in a tumor tissue biomarker dubbed Ki67. The researchers found that in the first 13 patients the level of Ki67 rose only 5 percent among those taking either dose of the drug, compared with more than doubling in patients taking a placebo.
In tumor tissue, the level of Ki67 rose 6 percent in patients taking 100 mg allopurinol and 12 percent in patients taking 300 mg allopurinol, while it increased 70 percent among those receiving a placebo, the researchers found.
"Taken together, our findings support the evidence of a preventive effect of allopurinol on colorectal carcinogenesis and therefore provide the rational for a larger clinical study," De Censi said during the press conference.
More information
For more information on colon cancer, visit the American Cancer Society.
Source: HealthDay
​