Kidneys From Older Donors Suitable for Seniors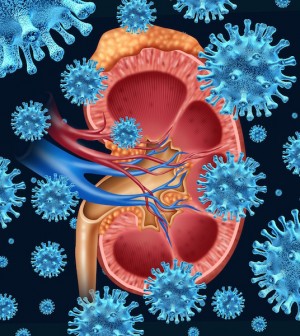 THURSDAY, Feb. 18Too many American seniors who need a new kidney have to wait longer than necessary for a transplant, researchers say.
In a new study, Johns Hopkins researchers analyzed kidney donation data from 2003-2008 and found that one-third of patients over age 65 experience unnecessary delays because their doctors don't put them on a list for kidneys from older donors (extended-criteria donors, or ECDs) that are unsuitable for younger patients but perfectly fine for older patients.
The findings were published online in the American Journal of Transplantation.
"Every adult over 65 should be listed by their physicians for ECDs because the sooner they can get a kidney, the better the chance for survival," study leader Dr. Dorry L. Segev, a transplant surgeon and associate professor of surgery at Johns Hopkins University School of Medicine, said in a news release.
"A 65-year-old does not need a 20-year-old kidney; they just need a kidney that will last as long as they will. While young people might have time to wait for the perfect kidney, older people don't," Segev noted.
Research shows that kidneys from older donors are widely and successfully transplanted.
Older adults account for half of the dialysis patients in the United States, and a growing proportion of the national kidney transplant waiting list. Dialysis patients over 65 have a five-year survival rate of 27 percent. About 10 percent of patients on waiting lists die before they receive a transplant, the study authors noted.
More information
The National Kidney Foundation has more about kidney transplant.
Source: HealthDay
​