As Pro Baseball Players Get Bigger, So Do Their Health Risks: Study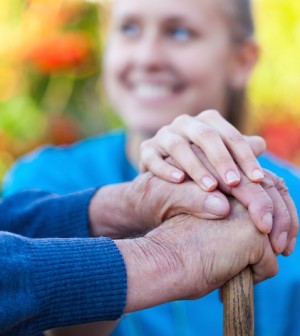 THURSDAY, March 4The fattening of America has touched even professional baseball players: A new study contends they've been getting heavier and bulkier over the past century, resulting in a higher risk of weight-related disease and death.
Eric L. Ding, a research fellow at the Harvard School of Public Health, examined the body-mass index of more than 15,000 major league players, stretching back to 1876. He found that the BMI for all players has steadily increased over the years — with the largest increase seen in home run hitters.
"One reason we chose to study professional players is that there is such an amazing chronology and body of statistics of each athlete who ever played," said Ding, who was to present his findings Wednesday at the American Heart Association's Cardiovascular Disease Epidemiology and Prevention annual conference, in San Francisco.
Ding compiled data on players from all six recognized major leagues that existed from 1876 to 2007. Using BMI as a measure of overweight, he found that 32 percent of professional players were overweight before 1880; 46.5 percent from 1940-50; and 55.5 percent from 2000 to 2006.
The trend was especially noticeable among home-run hitters. They were more than twice as likely to be overweight as other position players. The study didn't examine why hitters in particular, and pro ball players in general, were getting heavier. But, Ding said, the bigger BMIs probably reflect the sport's growing emphasis on power and strength.
In recent years, there has been controversy over the use of anabolic steroids and other performance-enhancing substances among athletes, including baseball players. Steroids are known to cause weight gain, which would increase a user's BMI. Ding's study did not address steroid use.
Regardless of the cause of bigger bodies, Ding correlated the increased BMIs with an increased risk of death. Studies have shown that being overweight raises the risk of a number of diseases and conditions, including stroke, high blood pressure, coronary heart disease, type 2 diabetes, osteoarthritis and certain cancers.
Dr. Struan Coleman, team physician for the New York Mets and a sports medicine specialist at the Hospital for Special Surgery in New York City, agreed that ballplayers' BMIs are growing, but he disagreed that there's a related health risk.
"Baseball players are getting heavier because they are getting stronger," Coleman said. "Baseball players are a very unique group" and should not be compared to the general population, where body fat is a greater problem.
When Mets players arrive for spring training, team trainers carefully monitor their weight and body fat percentage. The result is that very few players are fat, Coleman said, adding that the BMIs of players today are primarily due to muscle.
Modern athletes do more weight training and have better diets than players of 40 or 50 years ago. They also take more dietary supplements, he said.
"Size alone may not be the problem," said Coleman, suggesting that genetic predisposition and the use of steroids among some players several years ago may have heightened the mortality risk.
More information
To learn more about BMI, visit the U.S. Centers for Disease Control and Prevention.
Source: HealthDay
​